Camore
Sutherland has been reckoned to have over 1000 hut-circles of which at least 32 have been located in Camore Woods alone, and there may be more – certainly Dornoch Heritage Society has discovered one or two not previously accounted for.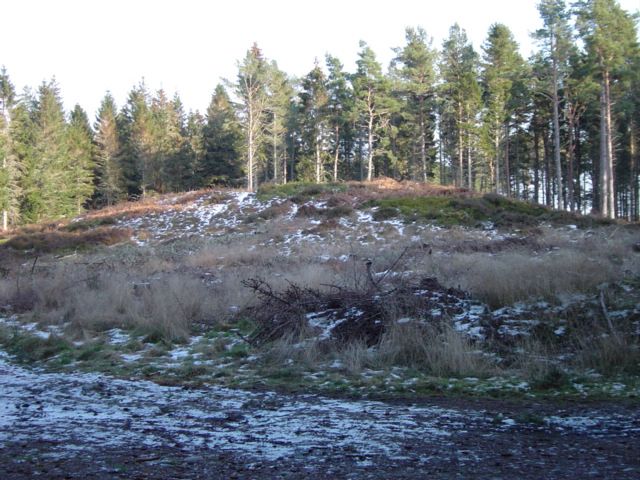 This is the site of a double hut circle with an extension, possibly the house of an important family in a Bronze or Iron age settlement in Camore from over 3,000 to 2,000 years ago.
The Royal Commission on the Ancient and Historical Monuments of Scotland (RCAHMS) surveyed Camore Woods and alphabetically enumerated some 25 hut-circles, from A-Y, while the Dornoch Heritage Society having added to this number, and included all archaeological features within the area roughly bounded by the River Evelix, the Dornoch Firth and the town of Dornoch, have identified all the sites numerically.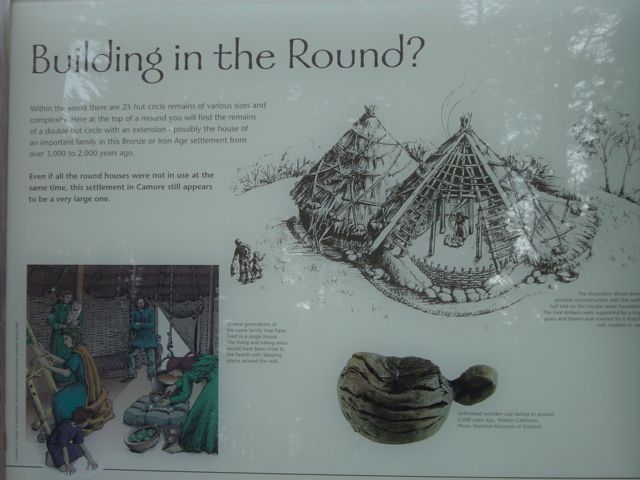 A compilation of notes, photographs and sketches relating to the archaeological research of Dr Struan Robertson, with the title: "Prehistoric Dornoch: a file on the Camore/Sydera Wood Settlement, and Complex of Ancient and Recent Archaeological Monuments, Dornoch 1993 et seq.", is held under the museum catalogue number DNHHL 2002.120. The document highlights some of the features of the Camore hut-circles and chambered cairns together with some statistical facts and deductive thinking. The pages are not numbered but total about 150.
An example of the content is an observation concerning the chambered cairn in Camore Wood (Dornoch Heritage Society No 19: Grid ref NH 7718 8968). The document records "a large slab of quartz schist has been revealed by vandalism and seems to have been used as a side wall slab of an inner chamber. This material is not to be found within the Dornoch area which is an old red sandstone area, and must have been brought from a great distance for tomb purposes."