Catalogue & Albums
The museum catalogue is maintained using ADLIB software. During the cataloguing process digital photographs or scanned images are linked each database record. To provide the widest possible public access to the museum collection, as a second phase to the cataloguing process, images linked to the catalogue with object title, date of origin and descriptive detail are uploaded to the Historylinks Image Library.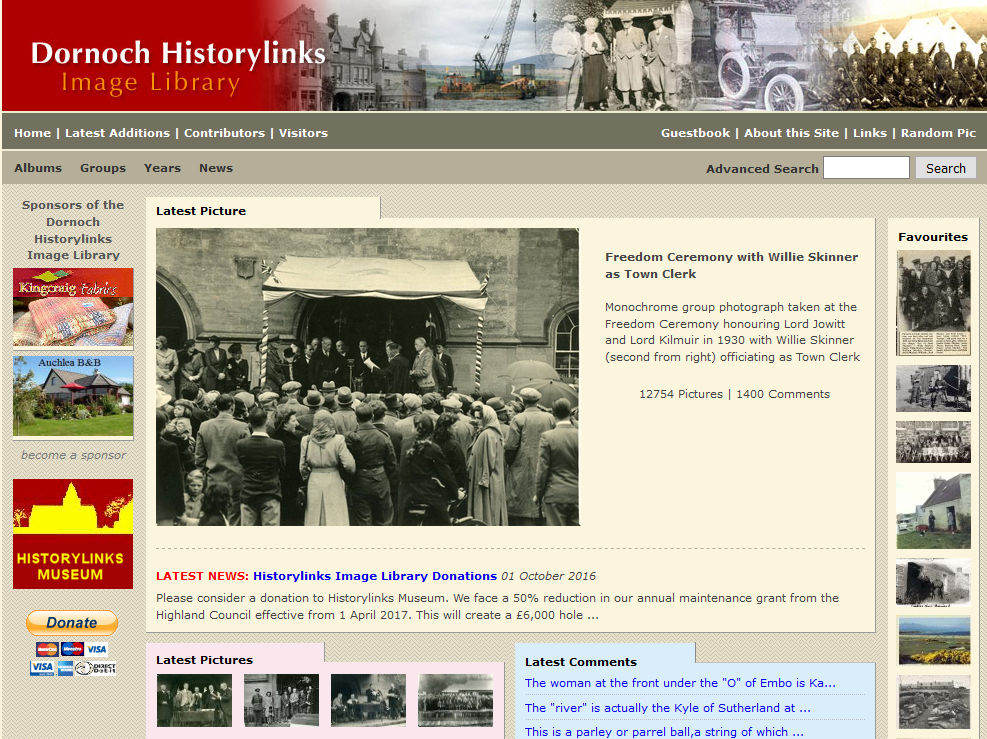 The Dornoch Historylinks Image Library is interactive providing users with the facility to add comments to image pages and in this way it is hoped that we may gain factual and background information to add to our catalogue data.
A shortcut to albums and other collections is available using the 'Groups' facility shown as a banner tag on the Image Library home page. Once the initial image in an album or collection has been displayed, the 'Previous Next' links shown at bottom left of the image can be used to 'turn the page'.
Access to the Image Library for Museum Visitors
A computer is available in the museum for visitor access to the Historylinks Image Library.