Please not that due to Covid-19 some items in the Children's room will not be available
Children's Room - because Kids love history too!
History is fun for children - heat up your brain cells with puzzles and quizzes from your very own guide, the Dornoch Imp!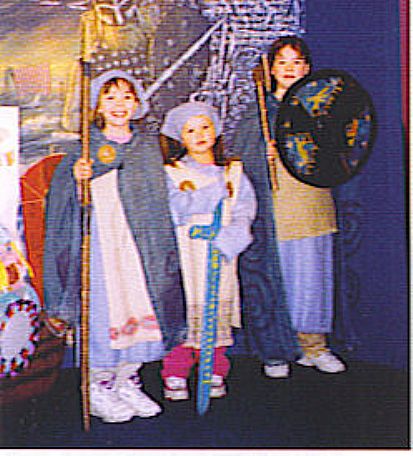 Try one of our FREE quizes (ask for a copy at reception on your way in).
Can you build the model of Dornoch Cathedral?
Can you solve the puzzle of the 18 holes of Royal Dornoch Golf course?
Dress up as a Viking or get your photo taken in the old town Stocks outside the Museum.
Can you guess what's in our touchy-feely boxes?
Paint us a picture in the Children's activity room.
Ask about joining our Young Curators Club.
Whatever you decide to do, we hope you have a great time at Historylinks.