Children's Room - because Kids love history too!

History is fun for children. Heat up their brain cells with puzzles and quizzes from their very own guide - the Dornoch Imp.
An answer to a quiz question can be found on any museum display showing a Dornoch Imp.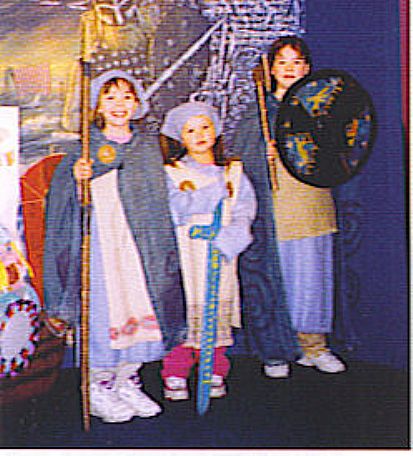 The museum has several models which may be of particular interest to children and there are building blocks to construct a model of the cathedral and a puzzle based on the 18 holes of the Royal Dornoch Golf Club.
In the Children's Room a cabinet is available for children to display their own collection of items. If you have any collection which you would like to show to others, please speak to a member of the Museum staff.
Dressing in the clothes available in the children's room or having a photograph taken in the stocks outside the Museum may add to the fun of a visit to Historylinks.