Donald James Ross
23 November 1872 - 26 April 1948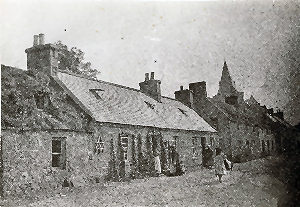 Donald Ross was born in St Gilbert Street, Dornoch in 1872 and became America's best known golf course architect.
After his schooling in Dornoch, Donald served a five year apprenticeship with Peter Murray to become a joiner (carpenter). In keeping with other young men in Dornoch he played golf and at an early age he was recognised as a fine player. Probably around 1886 Donald met Tom Morris, the patriarch of St Andrews, when he visited Dornoch. Members of the Dornoch Golf Club needed a professional to make clubs and give lessons and, with his training as a joiner, Donald was ideal for the appointment. To learn the skills of club making, Donald spent a year at Forgan's in St Andrews and a further year at Carnoustie, returning to Dornoch around November 1893. At this time he met his future wife Janet Conchie, from Moniave, Scotland, who was on holiday with her family in Dornoch.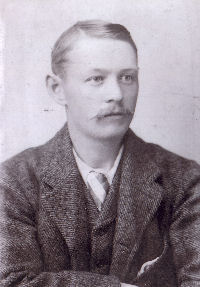 As the professional at Dornoch Golf Club, in addition to club making and giving lessons, Donald was greenkeeper, albeit the role was not given this title at the time. It was work that he hated but he later recalled that it was the best training he could receive for his future life.
In March 1899 Donald left Dornoch to take a position at the Oakley Country Club in Watertown, Mass. His move to the USA followed advice from Professor Robert Wilson, who held the chair in physics at Harvard and spent summers playing golf in Scotland. He prevailed on Donald to consider a move to the United States of America believing Donald could command $60 a month, plus 50 cents an hour for lessons, three times his earnings in Dornoch. In his first year in America, Donald redesigned the Oakley course and during this time he was engaged by James Walker Tufts and given sole authority for the development of golf at Pinehurst. He moved south as Winter Golf Professional for the 1901 winter season, returning north at season's end, first to Oakley and later to Essex Country Club. For the rest of his life, apart from the considerable time he spent travelling as he designed courses, he would follow the pattern of spending the winter season in Pinehurst and the spring and summer in the north.
Donald was granted American citizenship in 1921 but he steadfastly remained loyal and supportive to his relatives and friends in Scotland, returning on summer visits to Moniave and Dornoch.
The Collection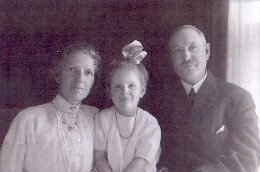 A collection of photographs, newspaper and magazine cuttings and other documents was donated by Elizabeth Pippitt Shapiro, grand-daughter of Donald Ross, following her visit to Historylinks Museum in October 2005. Some of her reminiscence, in conversation with Dornoch Heritage Society and Royal Dornoch Golf Club member Tom Tew, were captured on tape and this now forms part of the collection.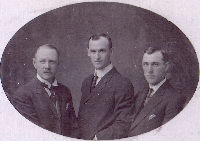 In addition to family photographs of Donald Ross, his wife Janet and only child Lillian, the collection includes a studio portrait of the three Ross brothers, Donald born 1872, Aeneas Conchie born 1881, and Alex born 1879. A fourth brother John born 1874 died of Boer War injuries in London in 1902 leaving two children, John and Maudie. Aeneas never married and Alex had three wives but no children.
The magnitude of the increase in prize money at the British Open is abundantly clear in a photocopy of the final scores of contestants in the 1910 Open Championship at the Royal and Ancient Golf Club of St Andrews. Donald Ross with a total score of 309, shared eighth prize with three other players and won the princely sum of £1.5.0d (£1.25p). The winner, with a score of 299, was James Braid who received a prize of £50.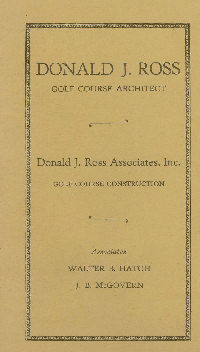 A valuable artefact is a copy of a pocket size, 12 page booklet 'Donald J Ross Associates Inc, Golf Course Construction' which provides "A partial list of prominent golf courses, revised to 1930" designed by Donald Ross and his associates Walter B Hatch and J B McGovern.
There are two photocopies of Donald's score cards at Pinehurst Country Club No 3 Course on 1 April 1934, a round of 66 (par 71) and at the King's Course on 30 July 1924 recording a round of 71 (par 80). Unfortunately the collection does not include score cards of his brother Alex who won the US Open in 1907 but there is a newspaper cutting of a dinner in 1945 to mark the retirement of Alex after 30 years as professional at the Detroit Golf Club. Unfortunately due to illness, Donald was unable to attend this celebration dinner but, with his regrets, provided some reminiscences.
Several articles in the collection of newspaper and magazine cuttings sing the praises of Donald's course design, in particular the 6879 yard Pinehurst No 2 course, considered to be Ross' finest creation. An article with the title 'History - Donald Ross - One of the game's most prolific course designers stands the test of time with his classic layouts', published in Golf of October 1993 under the banner The Golf Course 17th Hole, records the accolade of the award of the 1999 US Open to Pinehurst No 2 course. This magazine cutting includes a 1934 photograph of Lillian and her golf partner William Rudel being presented with a tournament trophy by her father at Pinehurst. The article also lists the characteristics of a Ross designed golf course in a panel quote:
What makes a Ross?
You know it's a Donald Ross course if:
Fairways are wide but offer one prime location for the best angle of approach
Greenside bunkers are often placed 15 to 20 yards in front of the green
Greens are small and shaped like inverted saucers
In regions with sandy soil, greens will be surrounded by mounds and hollows, requiring imaginative chips and pitches
Fairway bunkers are placed on the side of the fairway that affords the best approach to the green
Five or six holes - at least one of them a par three - require a long-iron approach
There will be at least one short part three and a short par four, with small well guarded greens, more undulating than most
Greenside bunkers have concave floors, so that shots landing in bunkers will settle near the center instead of under the face.
A much earlier article 'Up from the Soil' by Richard Vidmer, published in the New York Tribune of 7 March 1937, records an interview with Donald Ross. In a foreword Vidmer describes Donald as "..the golf architect of the United States, for he came to this country from the Highlands of Scotland when the game was in its infancy and he has laid out courses from Maine to New Mexico, from Connecticut to California, and even in Canada and Cuba". A John English article in The Herald of 22 March 1940 under the banner 'Pinehurst Pictures Hung Prophetically', lauds the placing of a portrait of Donald Ross alongside that of the legendary Tom Morris of St Andrews and bestows on Donald the title "patriarch of Pinehurst and of American golf". It summarises Donald Ross' career, starting with the redesign of the Oakley Country Club course in 1899, moving to the development at the Pinehurst Country Club, from the single 9 hole course of 1901 to three full courses, and the further design of about 600 golf courses in the USA, Canada and Cuba.
The lasting challenge of the Pinehurst No. 2 Course is covered in an article 'Up to par' by Jim Schlosser, published in the Greenboro, N.C. News and Record on 1 November 1991. It records that Donald Ross tinkered with the course from 1907 until the time of his death in 1948, with the effect that quote "pros rave about how the course remains a challenge despite modern golf equipment that allows far longer hitting" unquote and describing it as "one of the world's premier golf tests and one of the most beautiful". In this article Jim Schlosser remarks that Jack Nichlaus learned to play on a Ross designed course in Columbus, Ohio. Perhaps a final comment in Jim Schlosser's article most aptly reflects Donald Ross' native roots: "Today modern golf course architects trick up courses by digging lakes on nearly every hole and bunkers as deep as Hades. Ross used only what nature gave him. Pinehurst No. 2 has no water holes. Its difficulty comes from the natural contours of fairways and greens".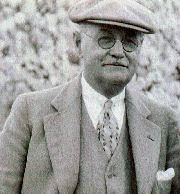 To eliminate any risks of misconception or error in the account of the life and achievements of Donald, at 85 years of age, his daughter Lillian wrote an article, published in The Pilot of 16 March 1995, under the title 'Ross Daughter Tells His Story'. This provides an account of Donald's early life in Dornoch, his move to the United States of America, the death of his wife Janet at the early age of 55 years, and a listing of Donald's surviving relatives.
The collection includes a press cutting of Donald's obituary published in the New York Times of 27 April 1948. To commemorate the life and work of this eminent golf course designer, forty three years after his death, a life size bronze statue was unveiled by his daughter, Mrs Lillian Ross Pippett, at the Pinehurst Resort and Country Club. The statue, by Gretta Badger of Alexandria, Va., stands in a memorial garden adjacent to the 18th green of Pinehurst No 2 course, considered to be Ross' finest creation. A photocopy of the programme for this unveiling on 1 November 1991 is included in the collection.
The newspaper and magazine cuttings and other documents in the Donald Ross collection have been produced in portable document format and may be viewed from an index file available on the museum PC.