Dornoch Cathedral
St Gilbert and the founding of Dornoch Cathedral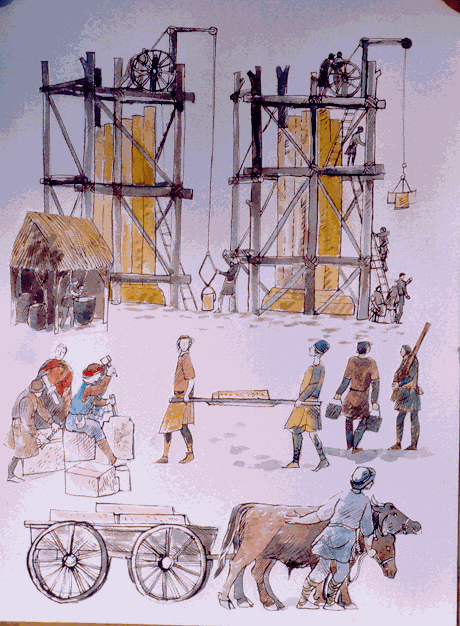 St. Gilbert – the founder of Dornoch Cathedral – was descended from the Freskyn family that was granted land in Moray by David I as reward for military service. The family was then granted the 'Southern land' of Caithness by William the Lion (1165-1214) when it was forfeited by the Norse Earl Harald as the Scottish King sought to extend his influence in the north. Finally, Hugo Freskyn granted his kinsman, Gilbert de Moravia, the coastal strip of Sutherland stretching from Skelbo to Invershin.
Gilbert was made Bishop of Caithness in 1224 and immediately moved the seat of the diocese from Halkirk to Dornoch. This was clearly a sensible choice – for a number of reasons.
As we have seen, his predecessors had been murdered or maimed at Halkirk and Gilbert had no wish to share their fate. Moreover, the new bishop personally owned the land on which the new Cathedral was to be built, and Dornoch was close enough to Gilbert's powerful relatives in Moray and at Golspie, where his kinsman the 1st Earl of Sutherland resided.
Using his own money, Gilbert started work on the cathedral in 1224 and the first service was held there in 1239. When he died in 1245 his Cathedral was completed, except for the nave which was added some 200 years later.
Gilbert was the last pre-Reformation Scotsman to be canonised, and his achievement in erecting a building of the size and stature of Dornoch Cathedral in such a remote corner of the Scottish Highlands in the 13th century is truly remarkable.