Exhibits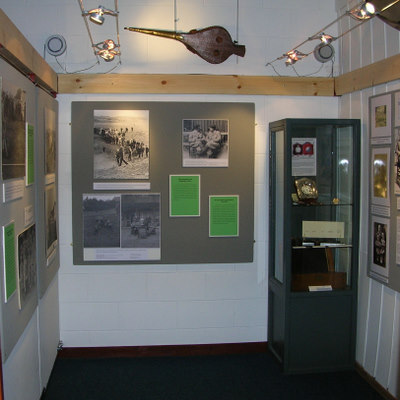 In early 2009 a sideroom was re-organised to create a flexible display space with moveable display boards and improved lighting.
In our small exhibition room we have an annual temporary exhibition, opening for the summer season. This may be a visiting exhibition, a commemoration of a Dornoch event or a film or booklet publication.
The museum aims to undertake at least one out reach project each year involving local schools or communit groups. Additionally there may be an in-house project to enhance our permanent exhibition or web presence..
This page provides a flavour of our projects and annual exhibitions from the most recent year to 2007.