Armorial Stone Carving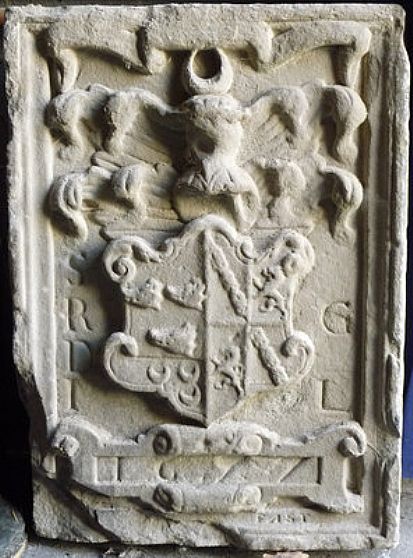 This beautiful armorial stone of Sir Robert Gordon of Embo was on loan to Historylinks for a few months in 2010, providing an opportunity for public viewing.
This stone from Embo house, dated 1677, shows the initials of Sir Robert Gordon and his wife Dame Jean Leslie. It also shows heraldic symbols of both the Gordon and Leslie families.
At the end of June 2010 the museum embarked on a project to carve a replica of an armorial 'Marriage Stone'.
Stone mason, Joanne Coombs, of Dornoch, was commissioned by Historylinks Museum.
Joanne had two three day sessions at the museum working on the replica attracting an appreciative number of local residents and holiday visitors.
To launch the project primary five pupils from Dornoch Primary School were invited to come along to the museum on 21st July to see Joanne at work and to learn more about the local coats of arms found in this part of Sutherland. They then made their own Coat of Arms and these were displayed in Dornoch Cathedral throughout the summer months.
At the Annual General Meeting of the Dornoch Heritage Society on 30 September 2010 the replica armorial stone carved by Joanne Coombs was officially unveiled.