Outreach Project 2012 with Dornoch Primary School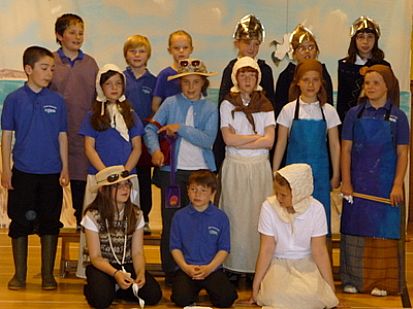 The subject for the 2012 project with Dornoch Primary School was the History and Stories of Embo. The project explored, collected and, documented the history and tales of the old village of Embo from Norse times, through its days as a thriving, Gaelic speaking fishing community of the 19th and early 20th centuries, and later its embracing of the tourist industry.
The Historylinks outreach team completed the Dornoch Primary 5 project with a finale of a play. performed to parents and invited guests, entitled 'Stories and history of Embo'. The pupils researched and wrote the script as well as painting the sets. A DVD film of the production is available from the museum shop.