Dornoch Airfield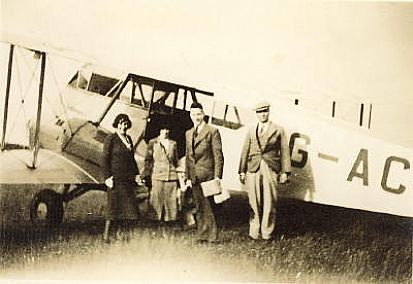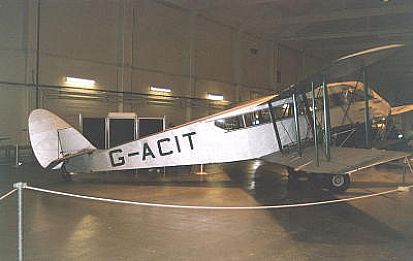 The grass airstrip on Dornoch links was well used in the 1930's. A photograph in the museum collection shows a De Havilland Aircraft Company DH84 Dragon, registration G-ACIT, with a group of people presumably about to board, at the airstrip. A search has revealed that this aircraft, which was first registered on 24 July 1933, is now part of the Science Museum collection.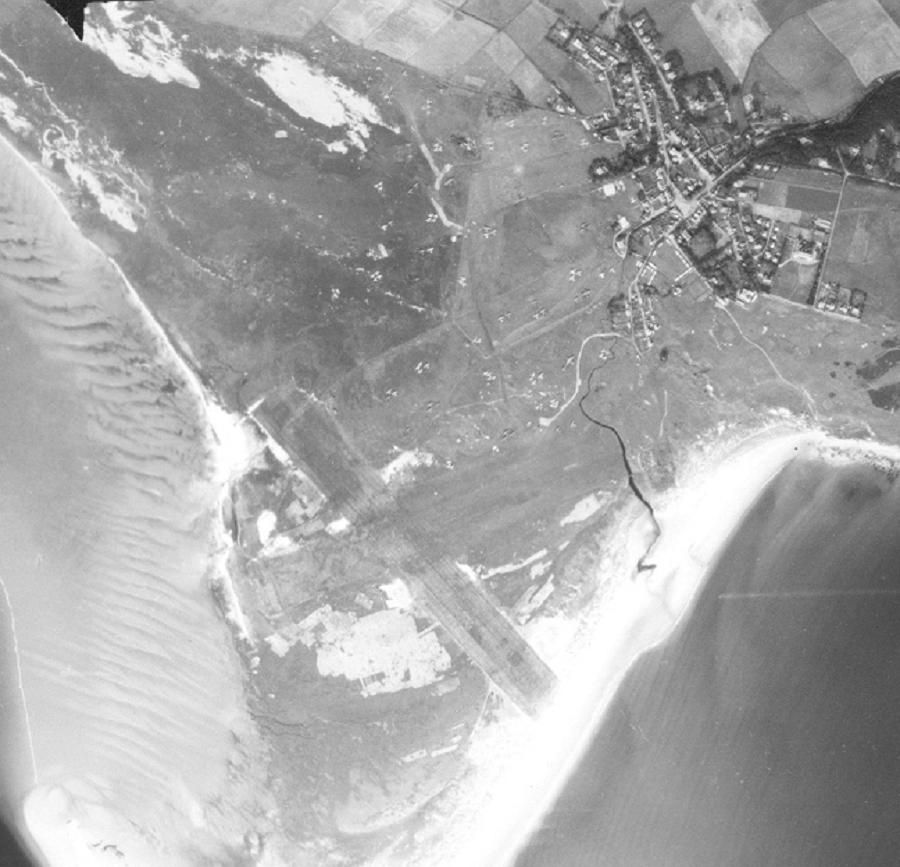 In early 1941, at a cost of £38,000, Dornoch airstrip was prepared for use by the Royal Air Force, and was opened on 10 August 1941 by Flying Officer Smith and 12 men as 40 Satellite Landing Ground (SLG). The RAF 45 Maintenance Unit (MU) was to use Dornoch for the storage of Spitfires, Havocs, Whitleys and Wellingtons. There is a record of the overshoot and damage of Wellington 1C, X9930 on 13 September 1941. The airfield was only in use for a short period, being placed in a state of 'Care and Maintenance' on 30 September 1942, largely as a result of the inability to camouflage aircraft on the open links, thus rendering them vunerable to enemy attack.
Following a period of re-organisation by 41 Group Maintenance Command, Dornoch was taken over by 46 Maintenance Unit, Lossiemouth, with an advance party arriving on 24 September 1943 and the main body on 11 October 1943. 46 MU used Dornoch mainly for storing Beaufighters, 90 being held in May 1944 and 108 in July. In March 1944 a Robin hanger was moved from Field 13 at Lossiemouth and erected at Dornoch. The airfield reached its maximum capacity in April 1945 but aircraft were now being prepared for service rather than storage. An RAF photograph taken in 1944, recently acquired from the Royal Commission for Historic and Ancient Monuments RCHAM, shows around 114 aircraft at Dornoch.
Although there is no mention in 46 MU Operations Record Book, Lancasters were stored for a time at Dornoch. A photograph, taken for the Cathedral tower, clearly shows Lancasters on the airfield and an ex-fitter, Archie Campbell of Loch Rannoch, recalled working on them and getting a dressing down for using the Witch's stone as an anchor when towing a Lancaster out of soft ground.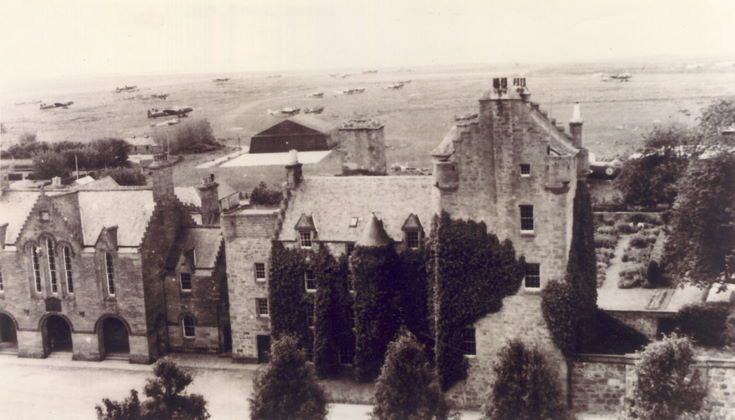 The wartime service of Dornoch airfield ceased on 27 September 1945 when the last aircraft took off and the final load of scrap metal was removed. The airfield formally closed on 30 September 1945. In 1967 the airstrip was re-established with Loganair Services operating to Wick and Inverness until 1972 when the service proved uneconomic. Currently the airstrip is frequently used by light aircraft and microlight.
For further images of aircraft at Dornoch airfield go to the Dornoch Historylinks Archive, select the Groups tag then 'Aviation'.