Katherine Gray's Silk Brocade Gown
Part of the Highland Threads online exhibition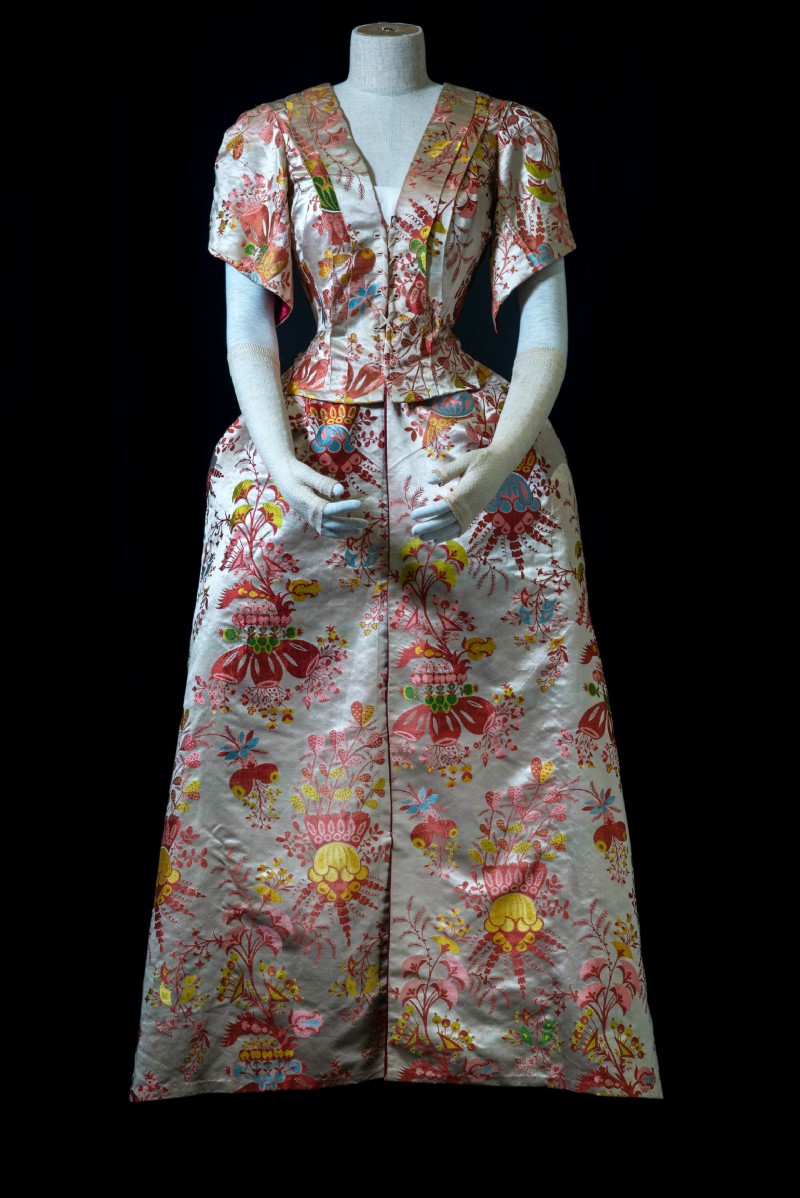 Katherine Gray's gown is owned by Barbara Francis of Melbourne, Australia. She was born in England to a Scottish mother and Australian father and is a direct descendent of Katherine Gray of Overskibo, near Dornoch. Barbara's family moved to Australia in 1950 and in 1956, on her 16th birthday, she received the family heirloom from her Scottish Godmother.
For the last 36 years Barbara has been painstakingly piecing together the history of her family and the gown.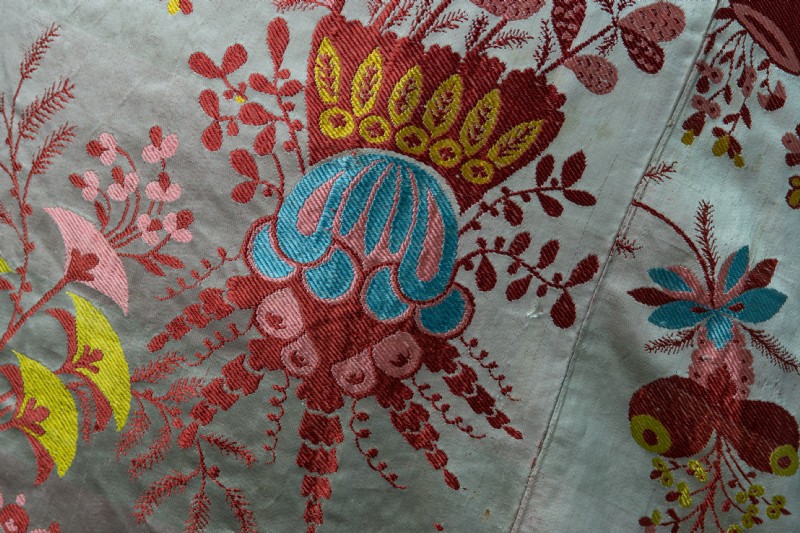 Curator Claire Browne from the V & A Museum in London authenticated the the fabric of the gown as Spitalfields silk c1710. It was probably designed by James Leman a Huguenot Master weaver in the early 18th Century. The gown has been altered up to 4 times with the last alterations taking place towards the end of the 19th century.
It is not known exactly how the fabric came to Scotland but it has been speculated that Duncan Forbes of Culloden, born 1685, purchased the fabric for his bride to be, Mary Rose, daughter of Hugh Rose 14th Laird of Kilravock. The couple married on 21st October 1708 and Mary gave birth to a son, but she died not long afterwards. Duncan never remarried.
He was a Lawyer, President of The Court of Session in Edinburgh, and regularly travelled to London where he later sat in the House of Commons as MP for Inverness-shire.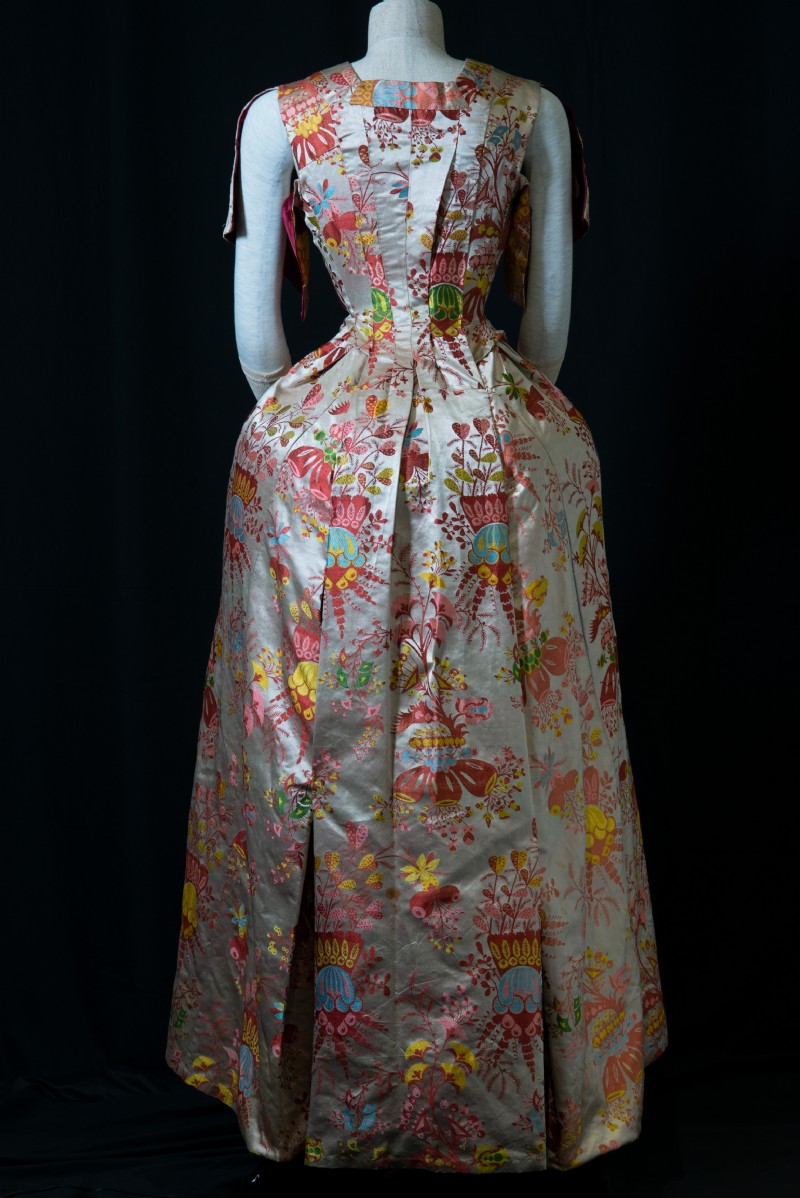 Evidence suggests that the gown was passed on to Duncan's niece Ann Fraser, daughter of his sister Isobel Forbes and James Fraser 2nd of Achnagairn. Ann Fraser was the mother of Katherine Gray.