Miss Margaret Davidson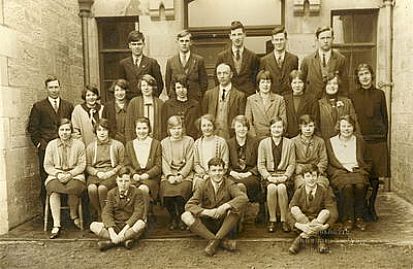 Margaret Davidson was born in 1879. Both parents were teachers, as were two of her maternal aunts. She attended St Andrews University, as did her younger sister, and after graduating went to Dornoch to teach modern languages in the Burgh School, Schoolhill in 1905 and moved to the new school site in 1913.
When, during the First World War, the Scottish Women's Hospitals were formed by Dr Elsie Inglis, she volunteered to go to Royaumont Hospital, France. She was at Royaumont from 23 May 1915 to 29 Aug 1917, initially working as an orderly, but subsequently becoming a nurse. In the porch of Dornoch Cathedral there is a brass Roll of Honour for the First World War, which includes the name of Nurse Margaret Davidson, M.A., S.W.H.
The image of the kitchen at Royaumont was extracted from a museum document about Miss Davidson.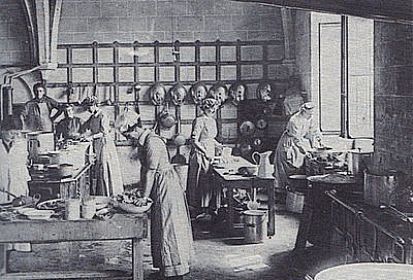 She returned to her teaching career in Dornoch after the war where she taught until at least 1945 having obtained the status of head of her subject (she taught Modern Languages). She continued to invigilate exams many years after her retirement, and died in 1978, aged 98.