Murdo Macpherson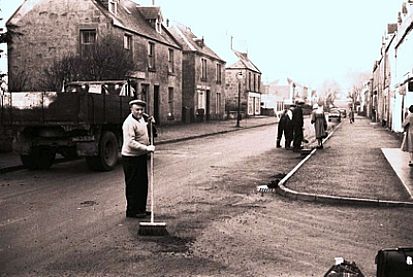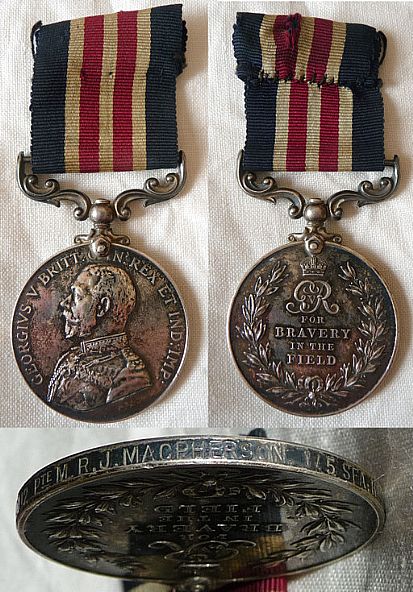 Murdo Macpherson is remembered as a very courteous man, always ready to have a chat. He served in the Seaforth Highlanders during World War 1 and although he was a war hero, awarded the Military Medal, he was reluctant to talk about his war experience. Willie Morrison recalled, when at school in Dornoch, seeing him wearing his Military Medal during a Remembrance Day parade and asking him what he got it for - but for once, he was very non-committal. That was Murdo.
Murdo Robert John Macpherson was born on 22 Sept 1895 at Clashmore. His father, Murdo Macpherson was a shepherd and died 21 April that year. He and his mother moved to Dornoch to No.1 St Gilbert Street, the house beside the Smiddy, and lived there until November 1902 when his mother married Alexander Matheson. They moved back out to Badninish where his stepfather worked as a shoemaker.

In WW1, he served with B Company 5th Seaforths and was awarded the Military Medal for bravery in the field. As part of his duties he was a runner delivering messages from the front line back to Command and it is believed that while performing these duties that he received the medal for bravery.

He married Janet (Jessie) MURRAY on 26 Dec 1919. After WW1, he worked in Forestry contracts and then joined Sutherland County Council , working his way up to becoming Roads Foreman for the East Sutherland squad, based in Dornoch. After retiring from the Council, he worked with John Grant & Sons until his death on 20th June 1966. .

Throughout his working life he was very keen on sport and football in particular, never missing a match played in Dornoch and sometimes cycling through to Golspie. He was well known for shouting support from the sidelines. He travelled everywhere on his bicycle including to and from work throughout the County.