WW1 Photographs
The Captain Rose Collection, loaned to Historylinks Museum in 2008 and subsequently donated in 2013, contains three albums containing photographs taken by Lieutenant Robert Cotton Money, Cameronians, who later served with great distinction retiring in the rank of Major General.
In July 2009 the Money family assigned full copyright permissions to the South Lanarkshire Council Museums Service. At this time Historylinks Museum made representation to South Lanarkshire Council Museum Service that the photographs contained in the albums were given to the Rose family without precondition and it was agreed that Historylinks Museum could continue to display the photographs, with album handwritten descriptive detail, on the understanding the photograph copyright detail was attributed.
This photograph, © South Lanarkshire Council Museums Service, is from the third album with Lieut Money's inscription:
"Self with pump. Trying to dry the communication trench between HQ & 'C' Coy. A futile effort. 05/01/15".
Historylinks Catalogue 2008.144.014
There is a selection of photographs, providing a flavour of the complete collection, shown at the foot of this page
All photographs in the three albums can be viewed on the Historylinks Archive. Click on the Album link shown below and then use the Historylinks Archive integral 'previous/ next' facility to 'turn' the album pages:
<
>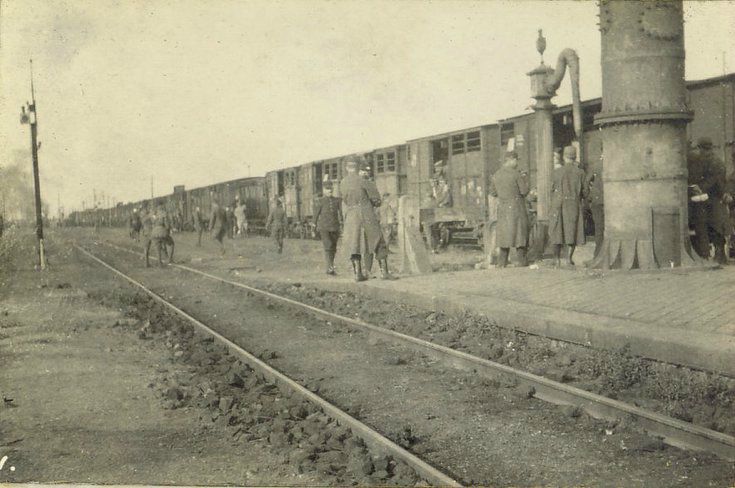 Busigny Station - Large French Train carrying whole Regiment to Mons Canal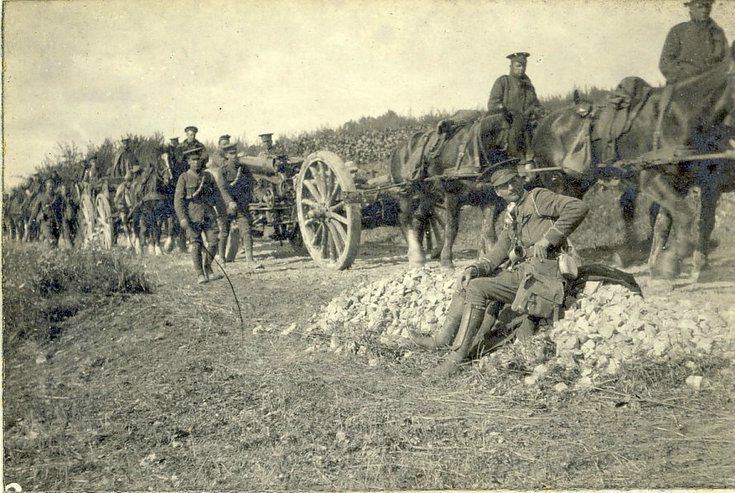 Field Artillery - 60 pounders on retreat from Mons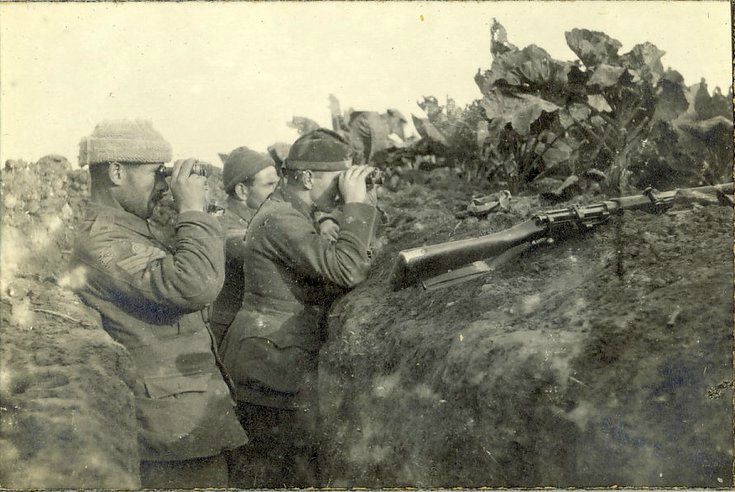 Watching for snipers - cabbage field trench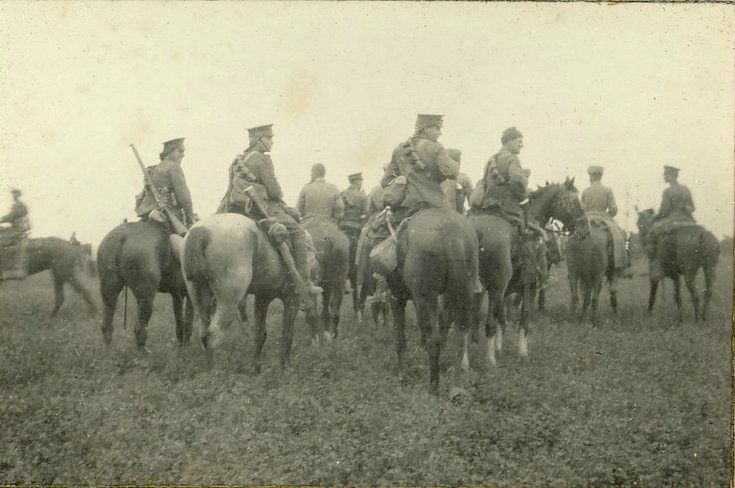 Queens Bays with captured 'Death Head Hussars' German prisioners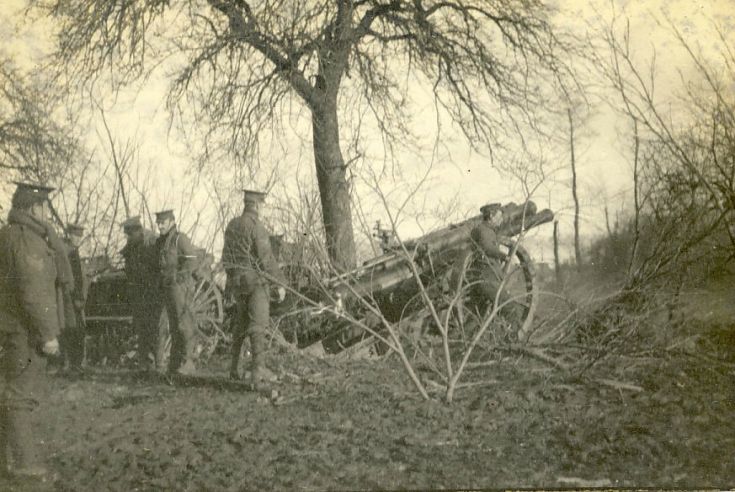 Artillery firing position - gun at limit of recoil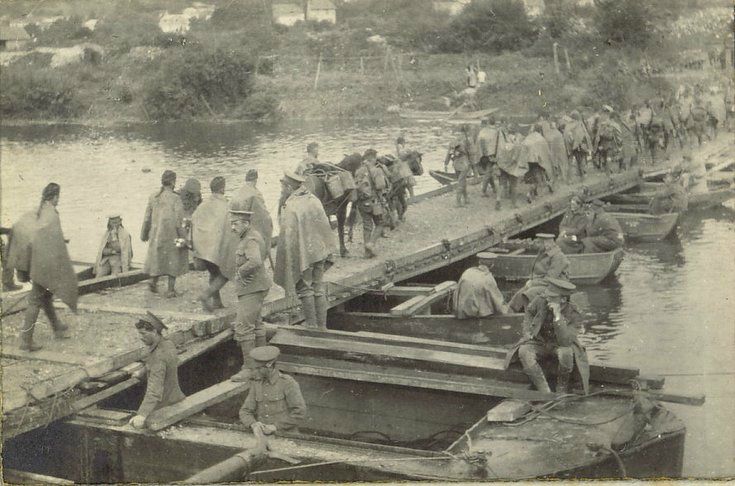 The advance - Cameronians crossing the Marne 10 Sep 14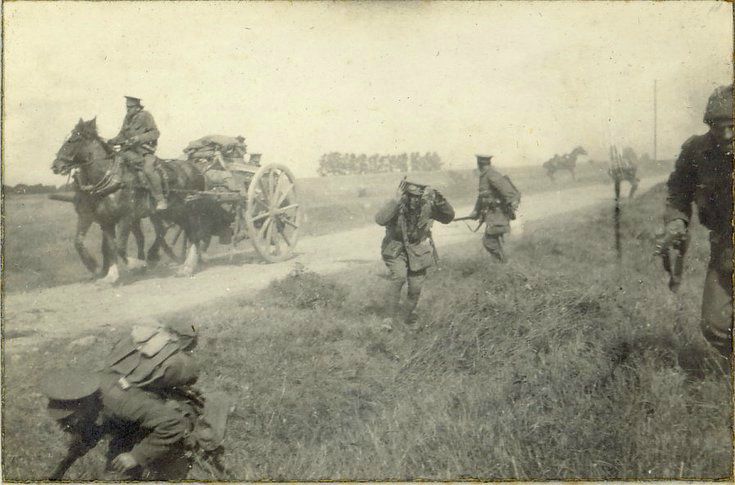 Transport struck by shrapnel Signy Signets 18 Sep 14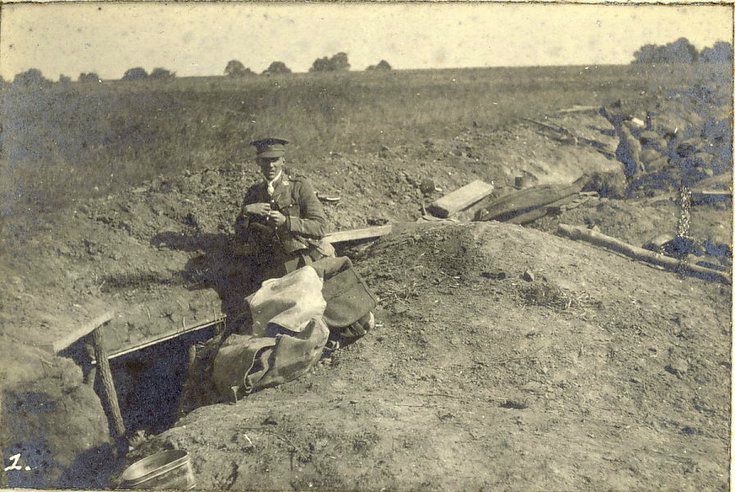 A 'Kick Off' front trench - St Marguerite, River Aisne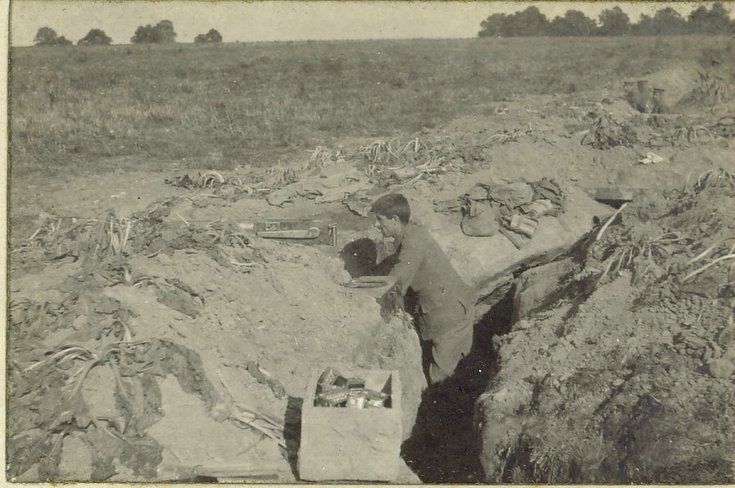 Forward trench following advance to the River Aisne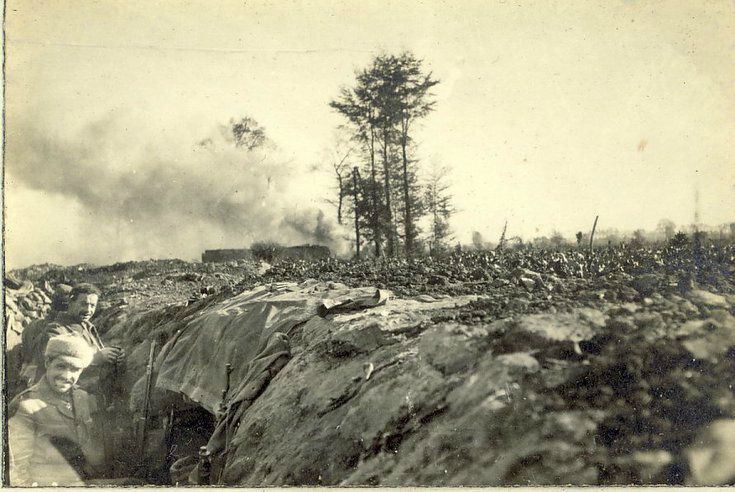 Move to the western front - trench warfare begins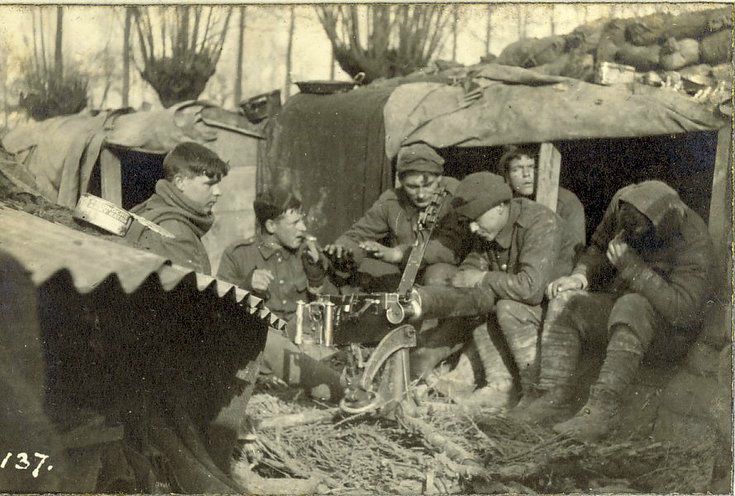 Machine Gun instruction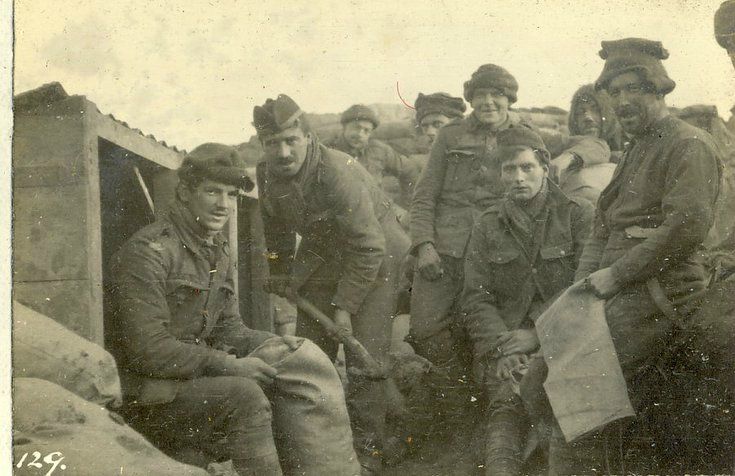 Dugout frame in position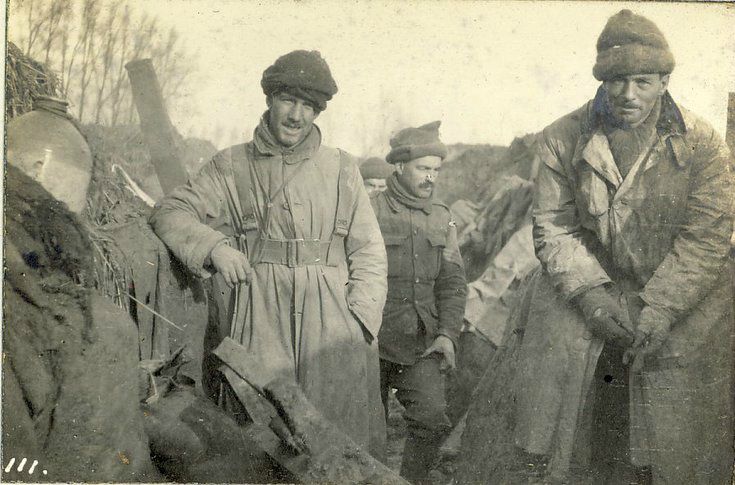 Mixed dress to combat the cold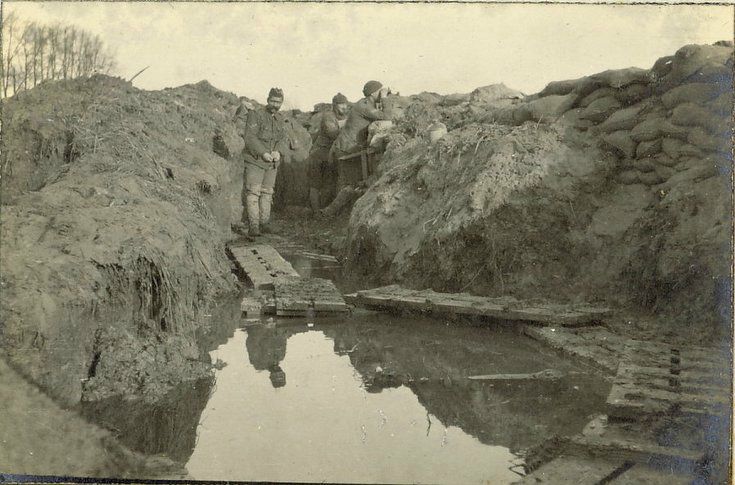 Combating the water - a constant trench problem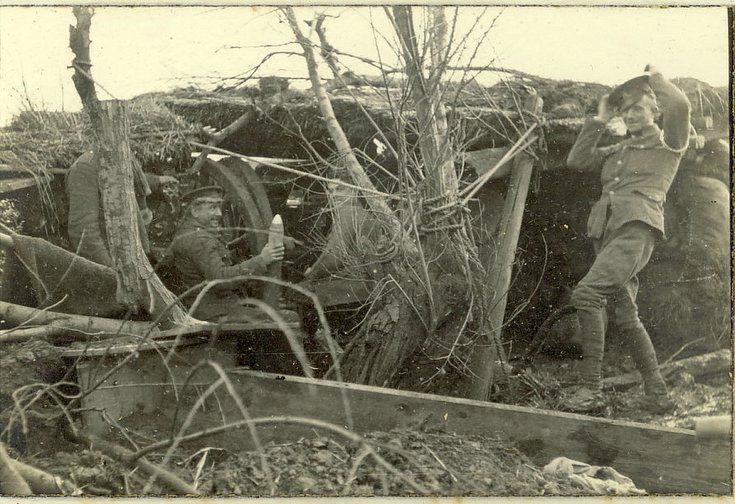 18 Pounder gun in concealed shelter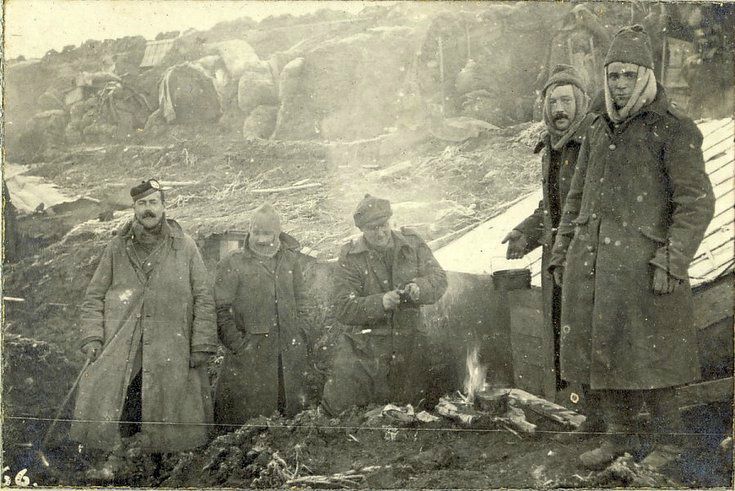 Frosty morning tea 18 Nov 14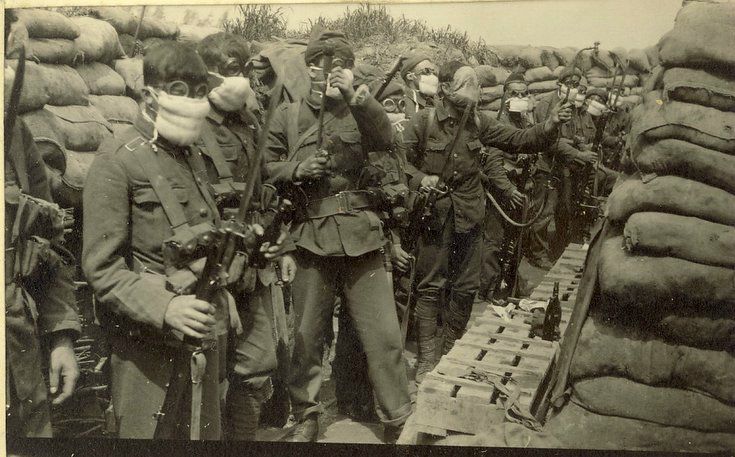 Preparing for gas attack 20 May 15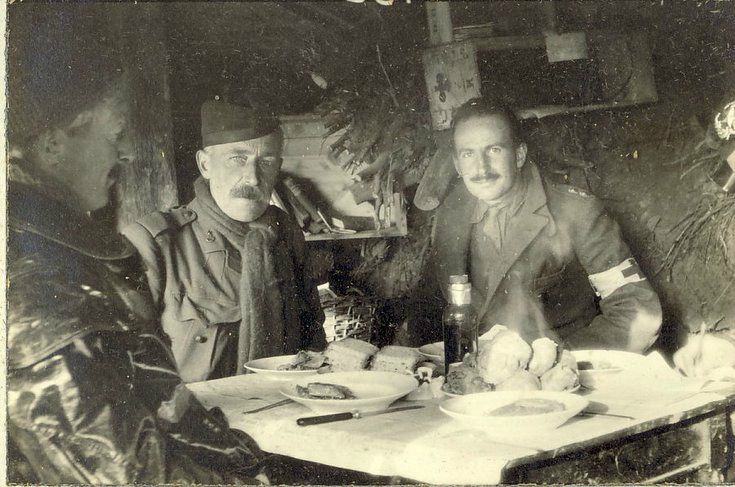 Cameronians Battalion HQ Mess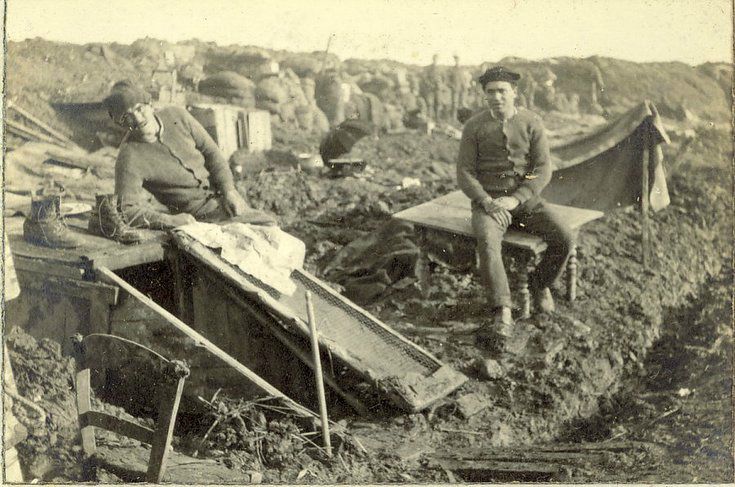 Back of trench showing sleeping quarters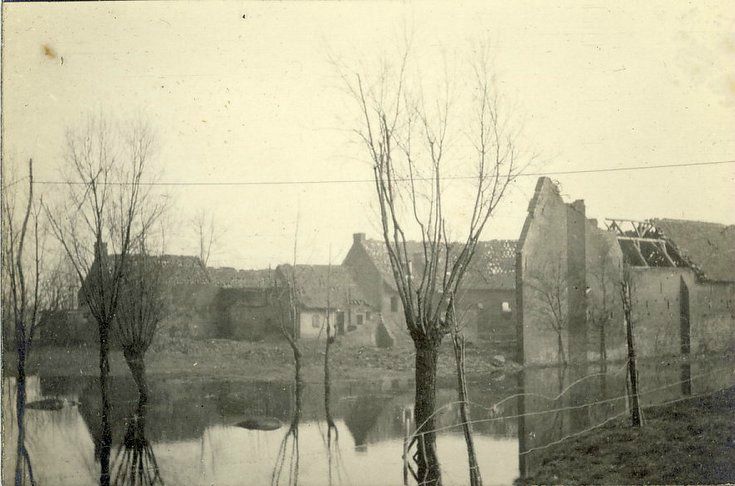 Fortified farm Grande Flamendrie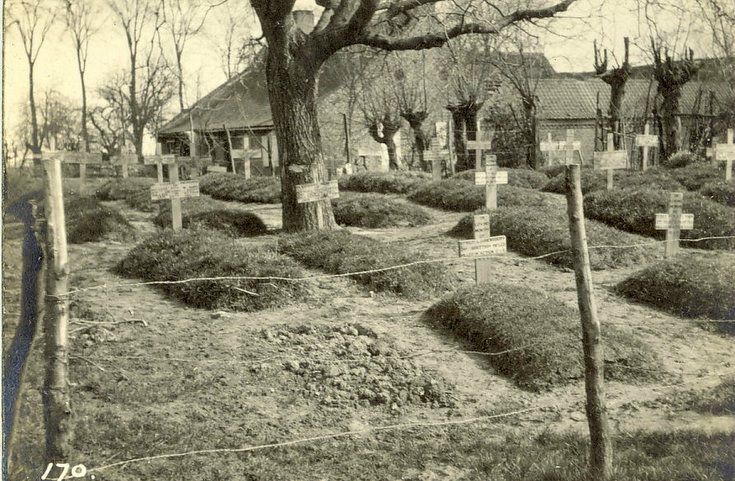 Graves February 1915
Selection of WW1 Photographs
This selection of photographs shows the Cameronians during their move from Busigny (17 Aug 1914) to a forward position on the Conde - Mons Canal (23 Aug 1914), their subsequent 180 mile retreat from Mons to the River Marne east of Paris (24 Aug - 6 Sep 1914). the counter offensive advance to the River Aisne (7 - 15 Sep 1914), and ultimately redeployment to the western front near Ypres (7 Oct 1914) leading to trench warfare. (See Captain Ronald Hugh Waldron Rose war diary)