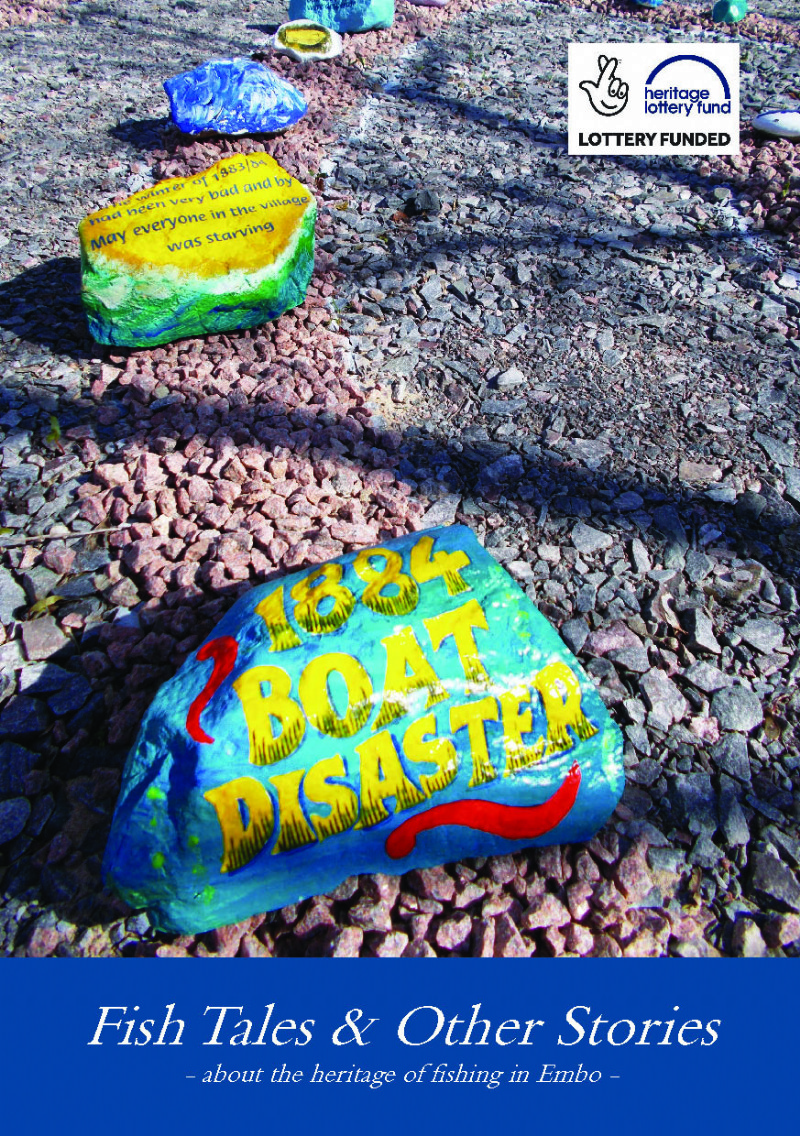 In December 2016 Historylinks was awarded funding as part of 2017 year of History, Heritage and Archaeology from the Heritage Lottery Fund. The Fund gave us the title Stories, Stones and Bones and invited us to run a project involving the local community.
Our project idea was to collect stories about the fishing village of Embo and then take these stories out to the community - we called the project 'Fish Tales and Other Stories'.
You can read these fascinating stories on-line by clicking on the booklet, or better still why not come along to the Museum and see the Labyrinth in our garden for yourself?