A History of the Royal Burgh of Dornoch
Michael Hook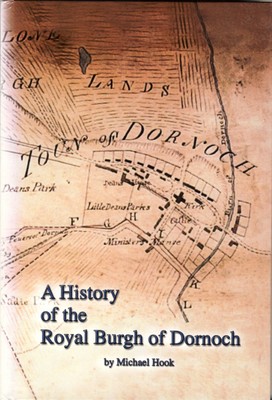 Published by Historylinks Museum, Dornoch, December 2005 'A History of the Royal Burgh of Dornoch' by Michael Hook.
The previous histories of Dornoch, written by Hector Mackay and the Reverend Charles Bentick in the 1920s, have become the 'official' histories of Dornoch Parish. Michael Hook has not attempted to compete with either work but has borrowed extensively from both books. Where appropriate utilising modern historical research, he has endeavoured to achieve a slightly different perspective to Dornoch's history. He has focused more extensively on the 18th and 19th centuries rather than on the medieval and reformation periods which are covered comprehensively by Mackay and Bentick. Although the work concentrates on the history of the Royal Burgh of Dornoch, events elsewhere are explored and explained in terms of their impact on the town itself. There is one exception. Chapter 4 deals with the effect that the 1745 Jacobite rebellion had on Sutherland as a whole, rather than focusing solely on Dornoch.
£12.99 ea
A Brief History of Dornoch (incl fold-out map)

In 2004 Historylinks Museum published 'A Brief History of Dornoch', with historical advice and assistance by Mike Hook, text written by Alison Munro and illustrations by Sally Wild. The publication includes a fold-out map (approximately 620 x 290 mm), marked with sites mentioned in the text. The map is a copy of a limited-edition etching by Ian Westacott and artist produced prints of the original (approximately 1500 x 700mm) are available from the Historylinks Museum.
£5.00 ea
A Policeman's Lot - Dornoch 1874 - 1878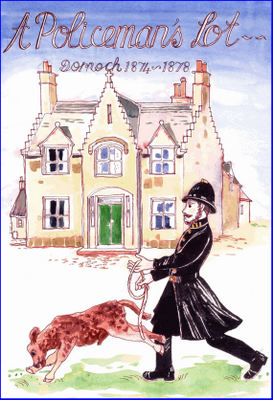 Rescued from a waste skip, the handwritten Dornoch Police Occurrence Book 1874-1878, now transcribed and illustrated (pp 143), provides a fascinating glimpse of the early days of policing in the life of the Highlands and daily life in the Dornoch area.
£5.95 ea
Abandoned Buildings of the Evelix Valley
S J T Robertson and R G Park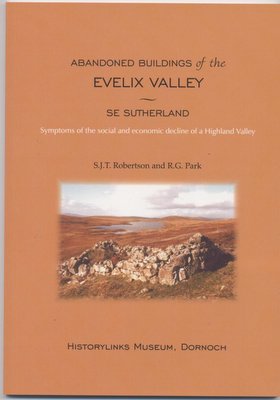 About twenty years ago there was an exhibition in the Dornoch Library which depicted the prehistory and history of the communities along the River Evelix, with a detailed mix of text, maps and illustrations. The exhibition encapsulated the extensive surveys and work of the late Jimmy Bell, founding President of the Dornoch Heritage Society, and Dr Struan Robertson. When the exhibition was dismantled it was incorporated in the archives of Historylinks and reassembled and converted into electronic data over a period of years.
In 2008 Dr Robertson and Dr Graham Park co-operated to produce a scientific account of the Evelix Valley, based mainly on the material from the original exhibition. The 'Abandoned Buildings of the Evelix Valley, SE Sutherland - symptoms of the social and economic decline of a Highland Valley' by S J T Robertson and R G Park was launched at a Heritage Society meeting on 16 April 2009. The text is supported by drawings by Struan Robertson, plans with dimensions of sites, hut circles and buildings, panoramic views based on sketches by Struan Robertson, location maps and a selection of colour photographs showing the main sites and buildings in the valley.
£9.95 ea
Embo - genealogy, Uncle Sandy's Story and a little history
Rona Grigg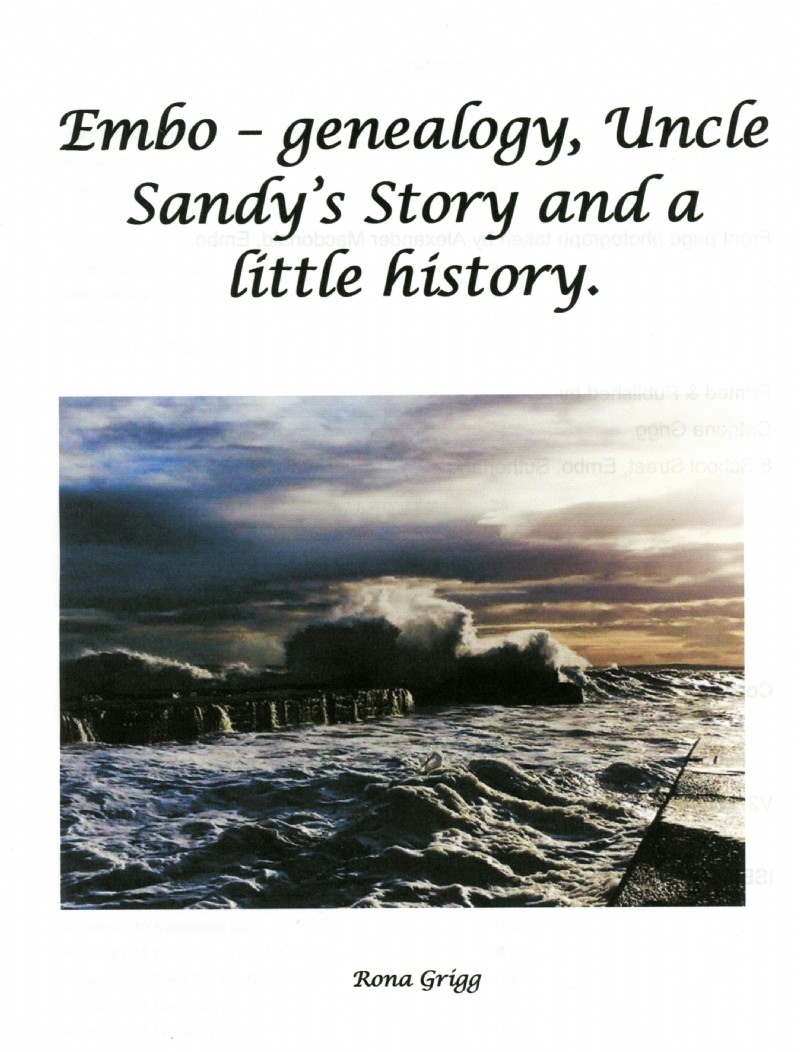 Exploring the origins of Embo village, this facinating book relays stories told to the author by her Uncle Sandy. It also includes a comprehensive list of family trees of the people of Embo.
Not currently available.
Scottish Roots
Alwyn James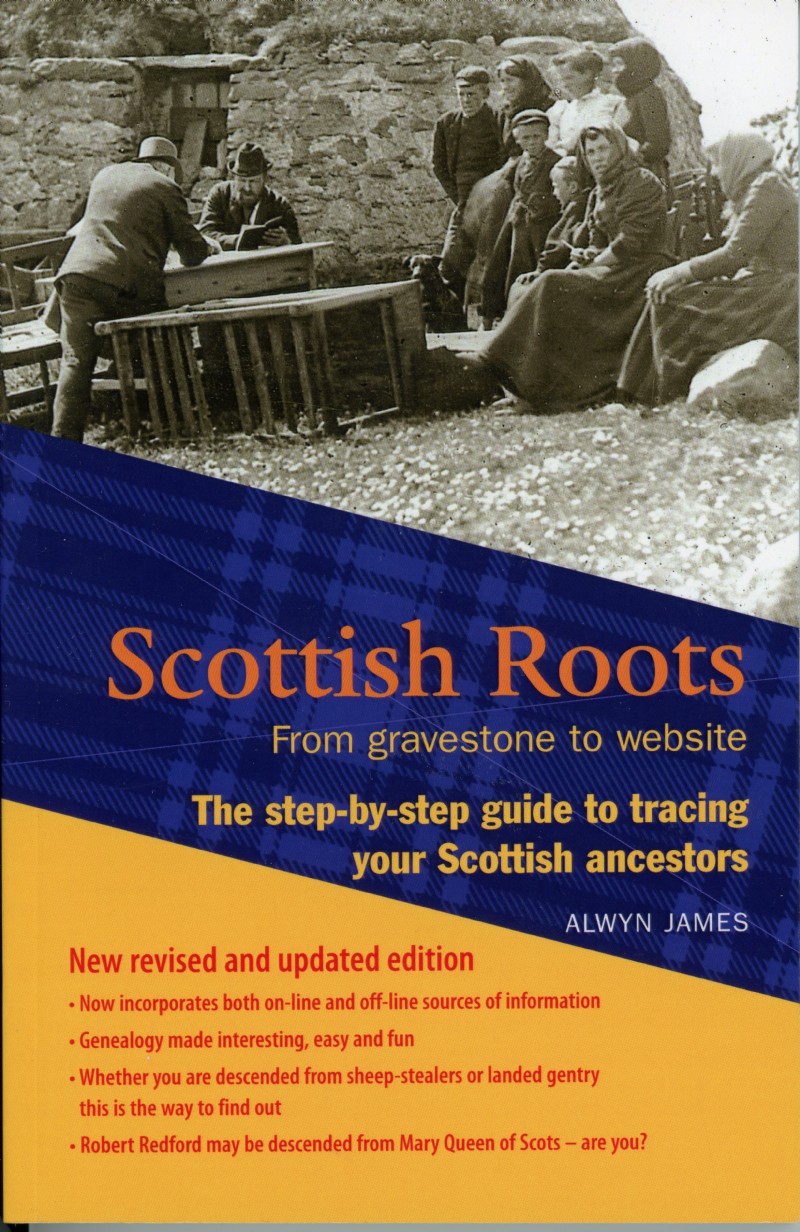 Who? When? Where?
Alwyn James's revised guide to genealogy provides the answers
Clear step-by-step instructions and useful advice for tracing your family tree
The ideal starting point even for those who know little more than the name of a grandparent
No need to be on the spot - includes a chapter on distance research
How to get started notes on preparation required and starting at home
£6.99 ea
Highland Myths & Legends
George W Macpherson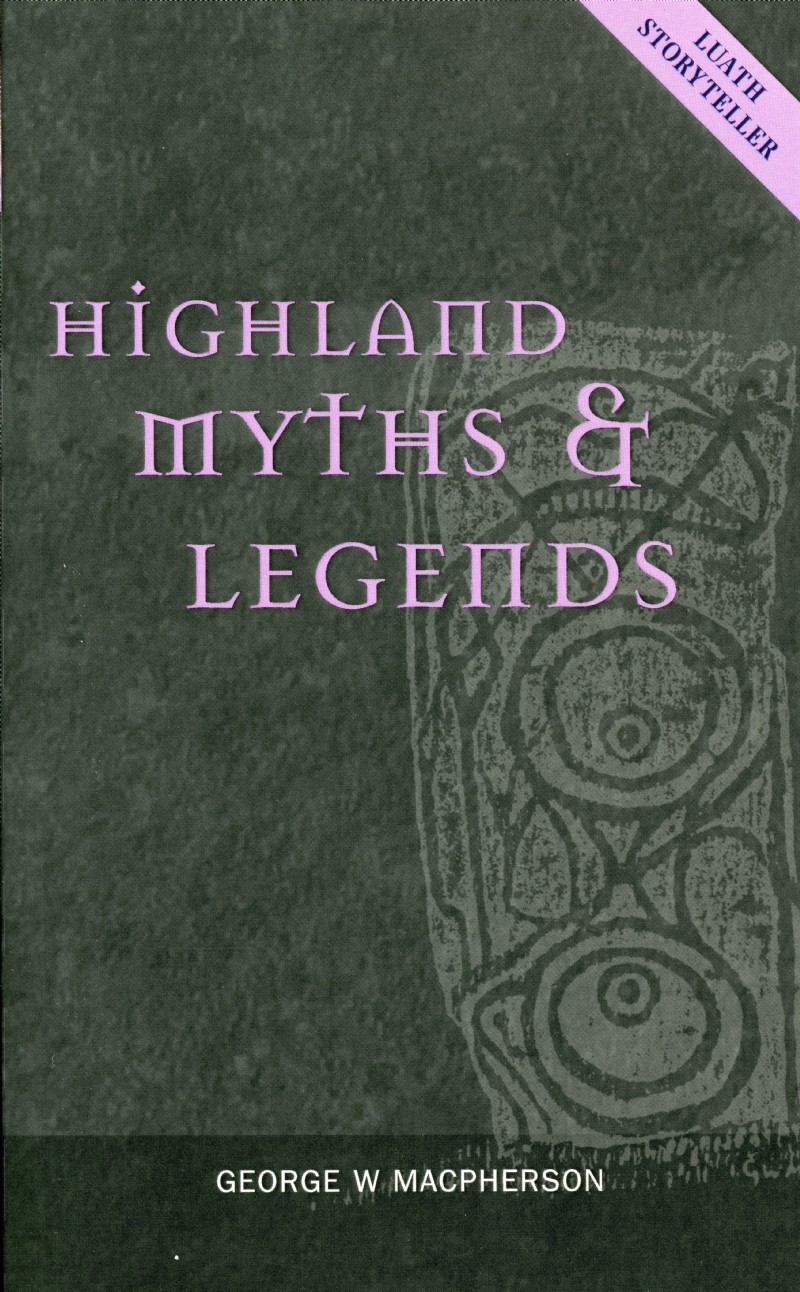 The mythical and legendary, the true - this is the stuff of stories and storytellers, the preserve of Scotland's ancient oral tradition.
Celtic heroes, fairies, Druids, selkies, sea horses, magicians, giants, Viking invaders - all feature in this collection of traditional Scottish tales, the like o0f which have been told around campfires for centuries and are still told today.
£5.99 ea
The Evelix River - Incorporating The Evelix River Trail
S J T Robertson and R G Park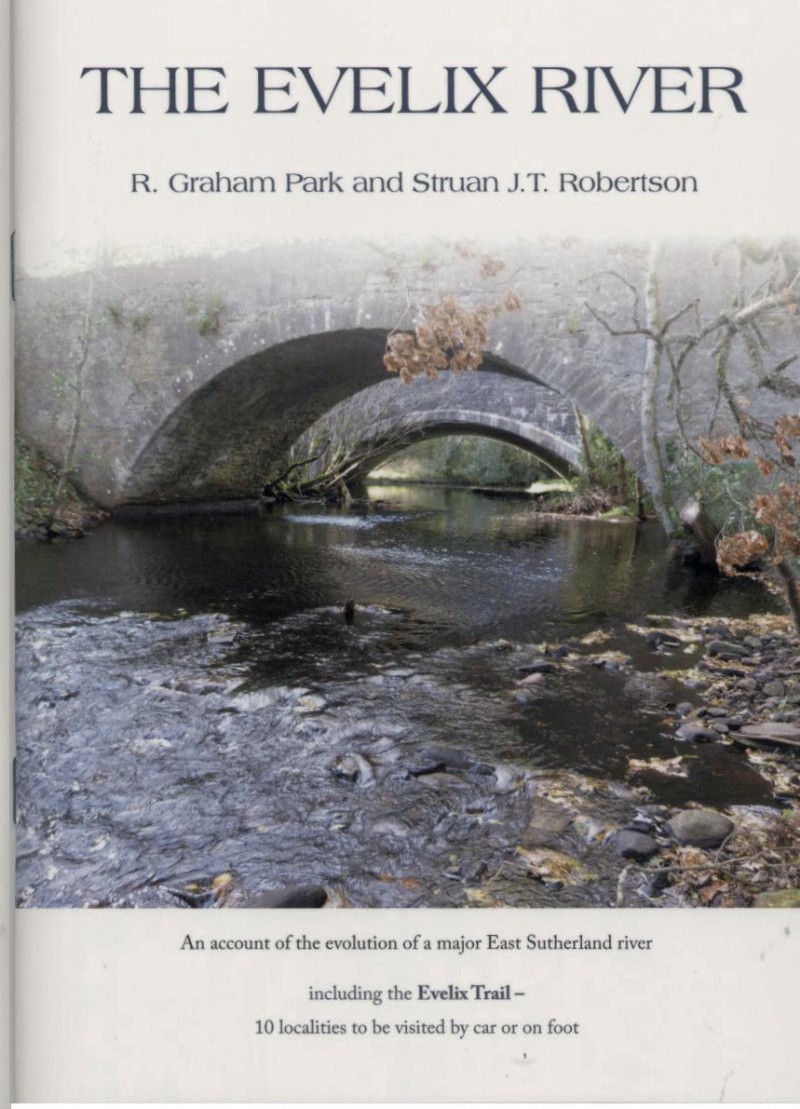 'The Evelix River' book published in May 2012 provides an account of the evolution of a major East Sutherland river from its beginnings about 50 million years ago through the Ice Age up to historic times. It is the result of a field study undertaken by members of Dornoch Heritage Society. The booklet also includes 'The Evelix Trail', with details of 10 localities which may be visited by car or on foot to view significant features of the river course. This publication was funded by a generous bequest in the will of Mrs Margaret Randle, a long-term supporter of the Dornoch Heritage Society in whose memory this book is dedicated, with additional funding provided by the Society.
£2.99 ea
The Clans
Gordon Jarvie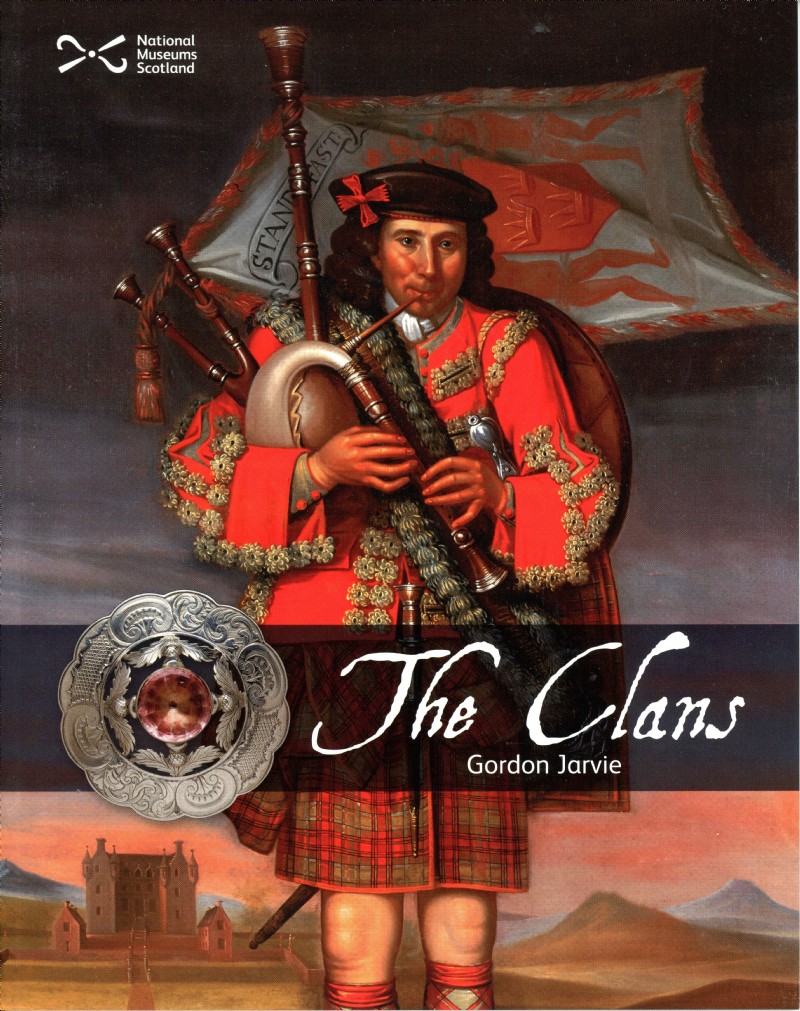 This book explains how the idea of clanship developed, and traces the one-time hostility between Highlanders and Lowlanders. Where were the clans found? Where did they flourish? What was the connection with the Gaelic language? Who were the chiefs, and how were the clans organised? How did the clansmen dress? Discover the significance of tartan and the kilt - then and now. Learn about clan badges and slogans.
The book features photos, portraits, prints and etchings, and interesting objects from National Museums Scotland and other national collections. It also contains an additional 8-page selection of facts and activities.
£5.99 ea
The Jacobites
Antony Kamm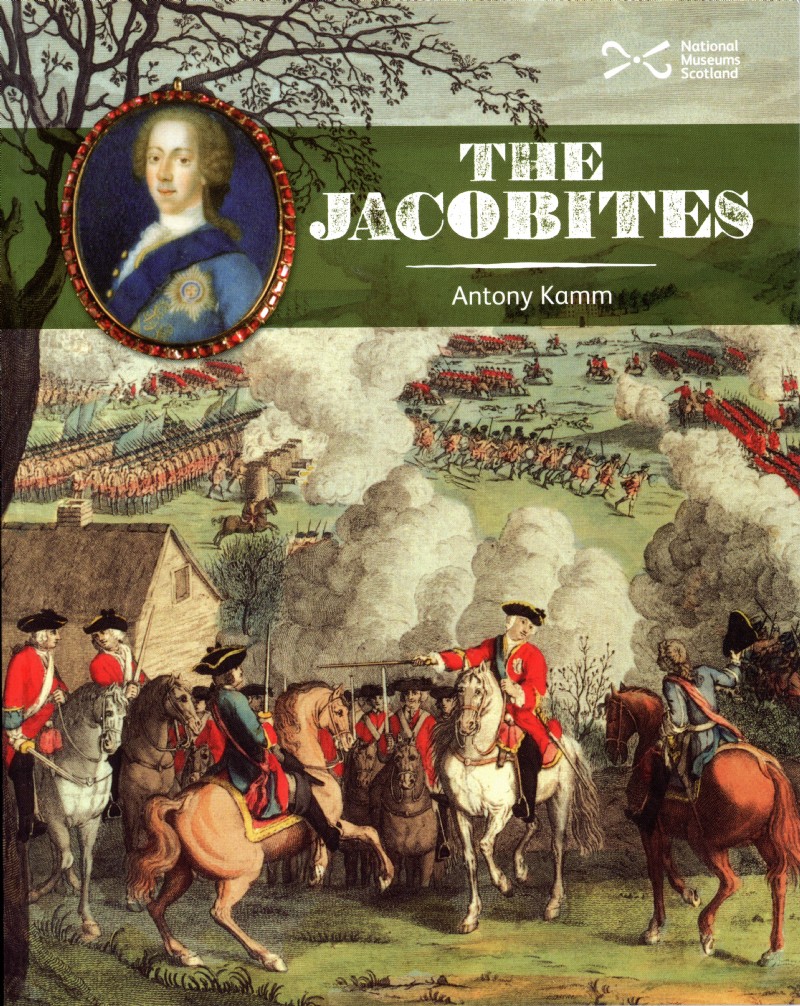 This new edition has been rewritten for readers of 10 upwards. The story of this colourful but bloody period in Scotland's past is brought vividly to life through extracts from original documents, maps and battle plans, and portraits, prints, and objects from National Museums Scotland and other national collections. An additional 8-page section includes Jacobite songs and story poems and a Jacobite quiz.
£6.99 ea
Culloden Tales
Hugh G. Allison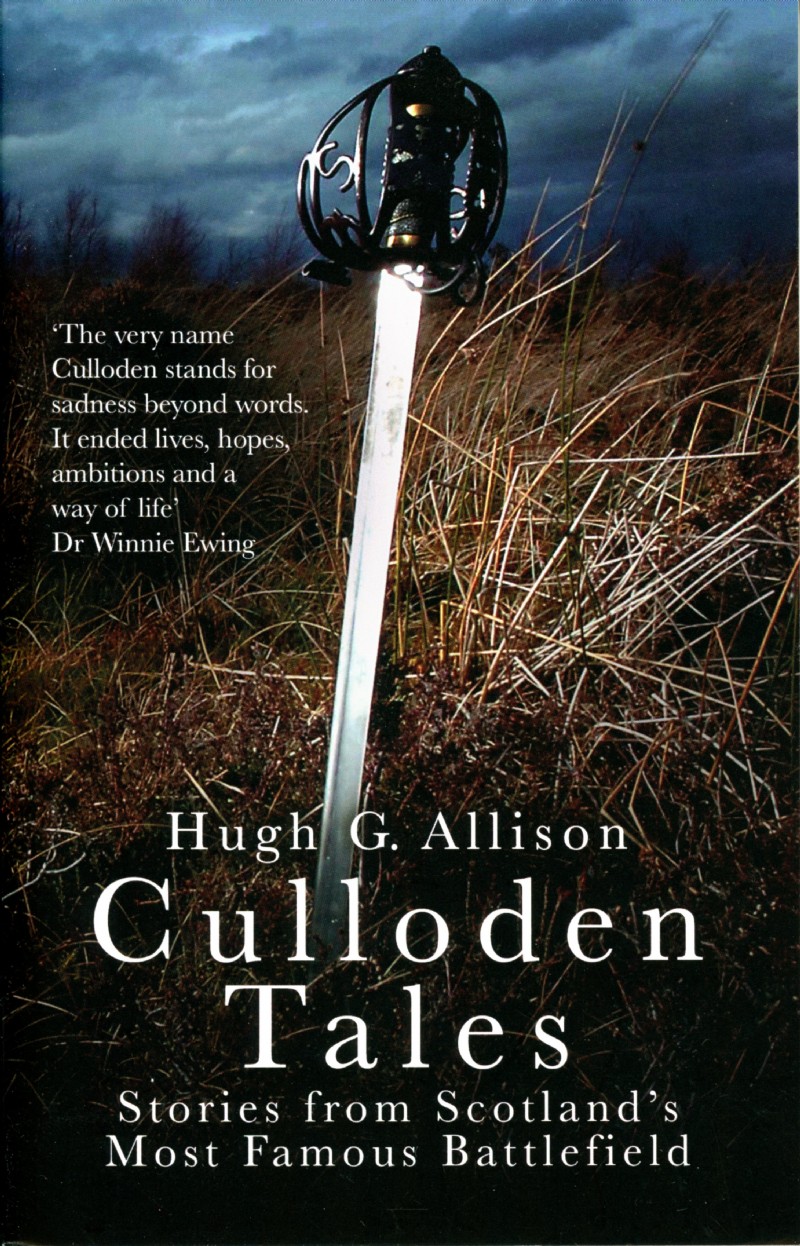 Culloden was the last battle fought on British soil. The battlefield is a graveyard and an iconic site that draws people from all parts of the world. It is a poignant location, resonant with past deeds and emotive memories.
These Culloden tales tell of civil war, of love, of the unexpected and even of the supernatural. They are peopled by the second-sighted, by clan chiefs and by others who have kept family secrets for centuries. They are offered as a unique record to the power of the place.
£9.99 ea
Celtic Scotland
Ian Armit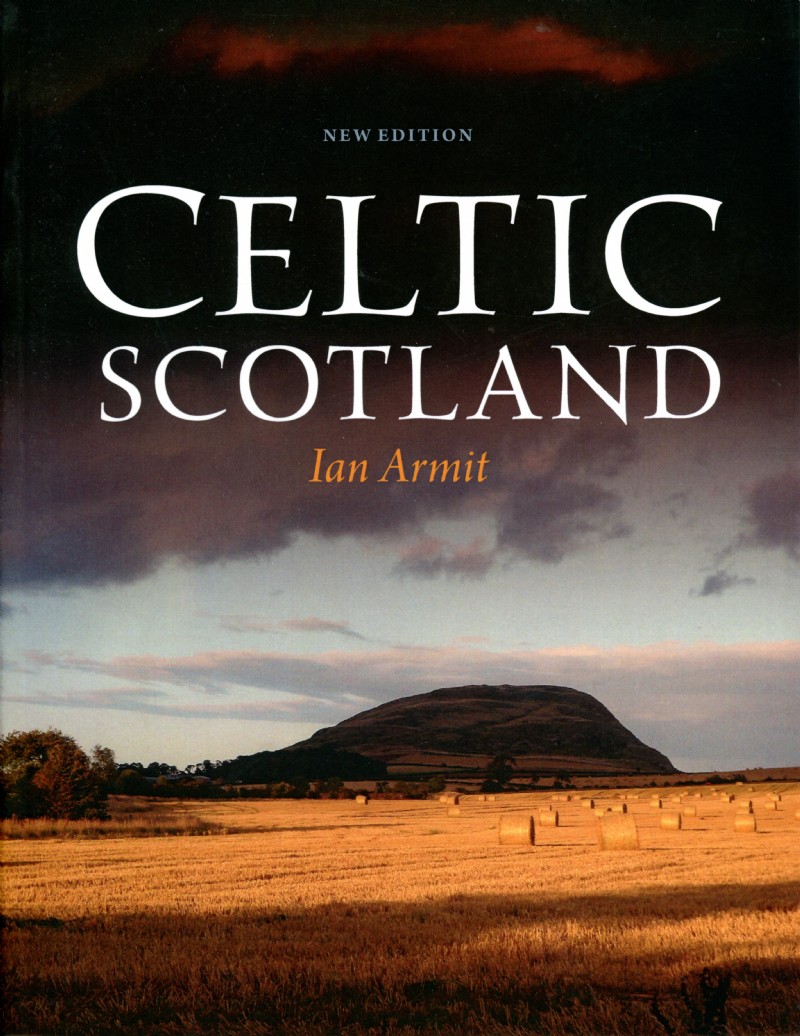 This new and fully updated edition is aimed at all those who want to know about the inhabitants of Scotland from 1000 BC to AD 400. These Iron Age people created finely decorated objects of bronze and gold, and built elaborate brochs and hillforts that still dominate much of the Scottish landscape today.
Using the results of modern archaeology and historical sources, Ian Armit strips away the long-standing myth and conjecture that has surrounded the Celts in Scotland to answer key questions about their identity, their language, their relationship with other Iron Age peoples throughout Europe and with the Roman Empire, their customs and beliefs, and their daily life.
£14.99 ea
The Vikings in East Sutherland
Bridget Mackenzie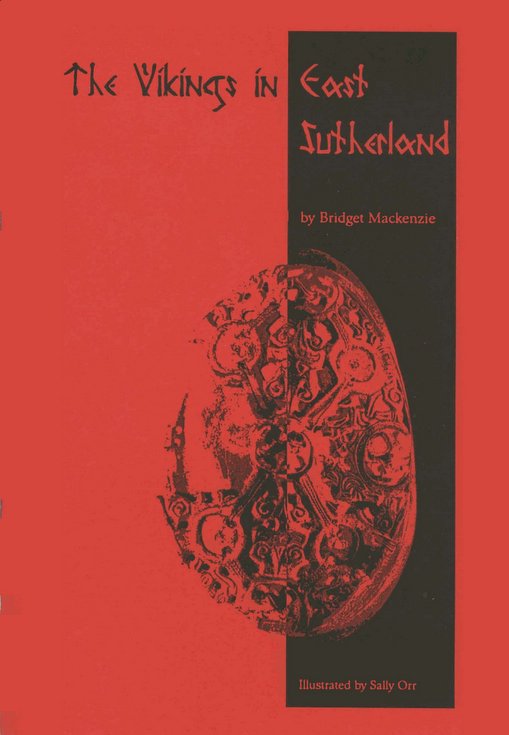 Booklet describing how the Vikings came to East Sutherland, with explanation of place names; includes map. ISBN 0-9544253-3-2
£2.00 ea
Set Adrift Upon the World
James Hunter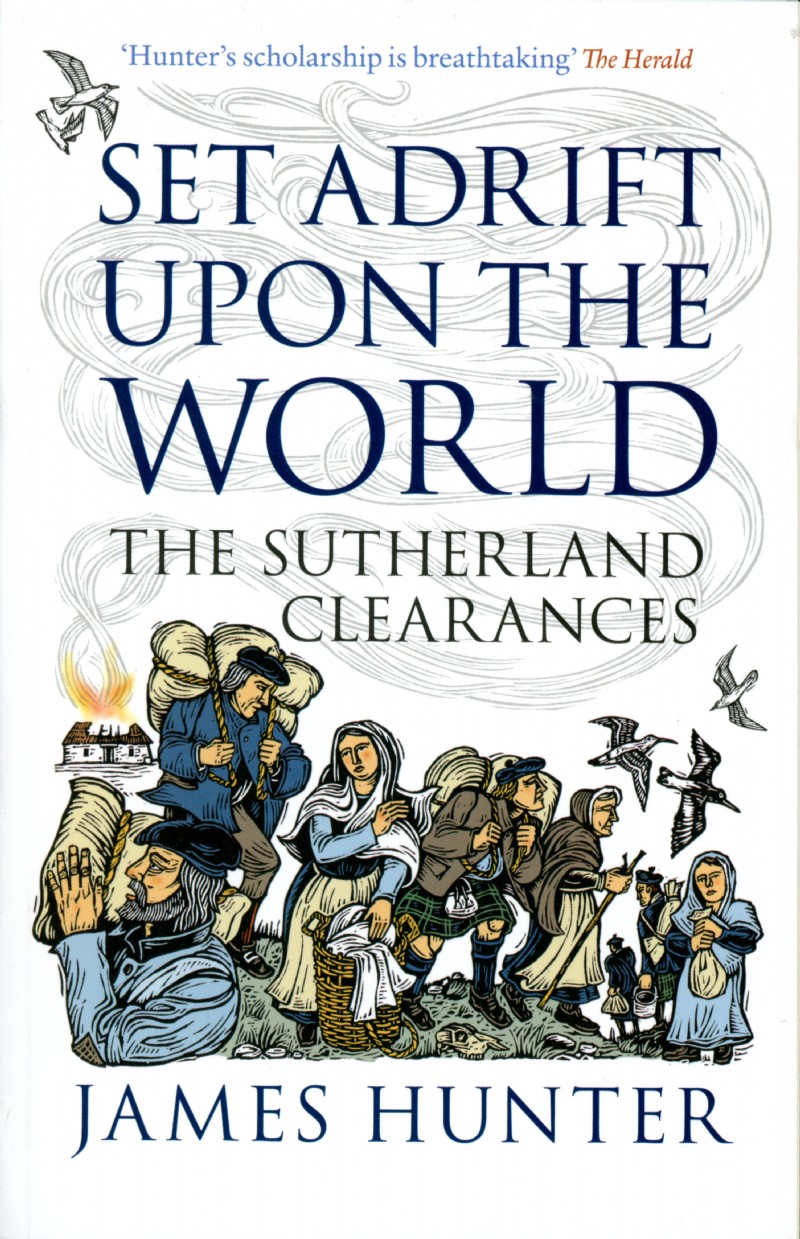 In this book, James Hunter tells the story of the Sutherland Clearances, an extraordinary episode involving the deliberate depopulation of much of a Scottish county during the early part of the 19th century.
His researches took him to archives in Scotland, England and Canada, to the now deserted straths in Sutherland and the frozen shores of Hudson Bay. The outcome
of his travels and enquiries is a stimulating and moving account which restores identities and voices to the countless men, women and children whose lives were turned upside down.
£14.99 ea
The Scottish Clearances A History of the Dispossessed
T. M. Devine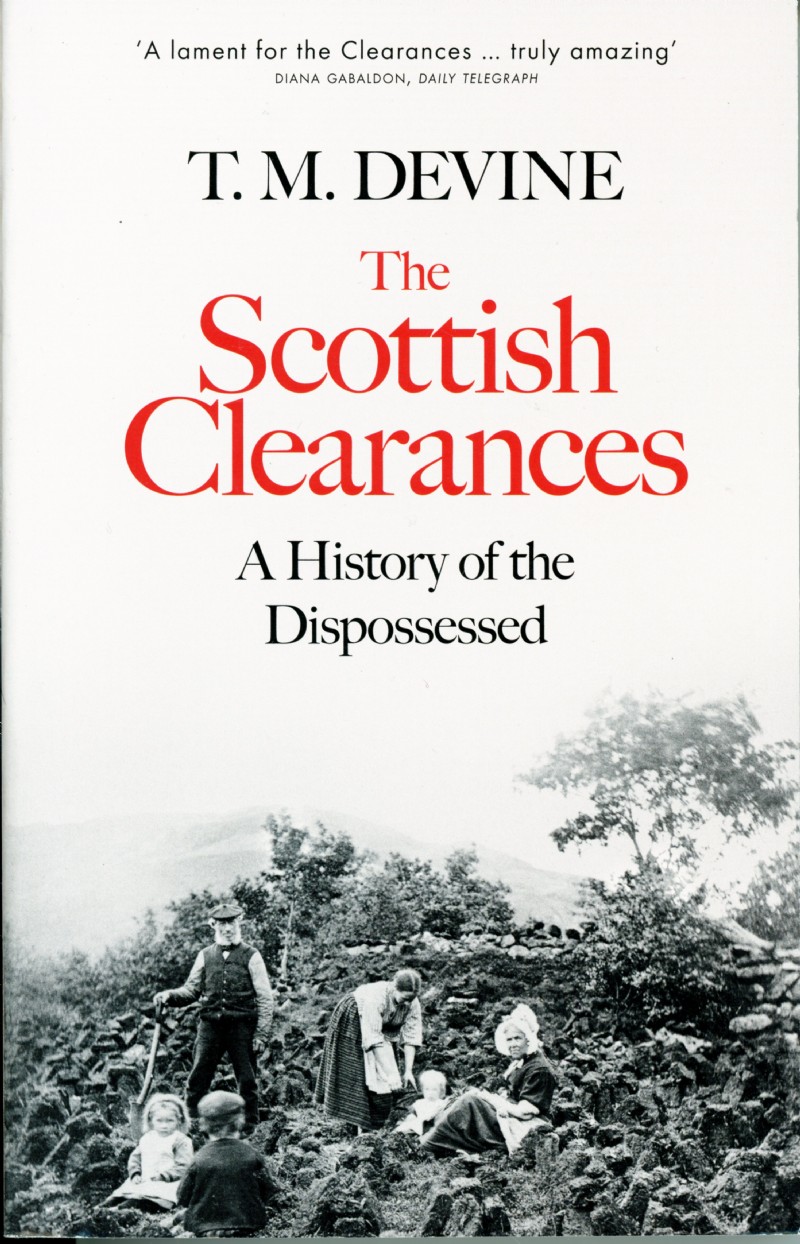 "A superb book, colourful and passionate ... Anyone interested in Scottish history needs to read it" Andrew Marr, Sunday Times
"In an engaging and fluent style, Devine takes the readers' hands to lead them through the prickly jungle of clearance and dispossession ... a very important book" Annie Tindley, BBC History Magazine
"A lament for the Clearances ... truly amazing" Diana Gabaldon, Daily Telegraph
Not currently available.
The Highland Clearances
Eric Richards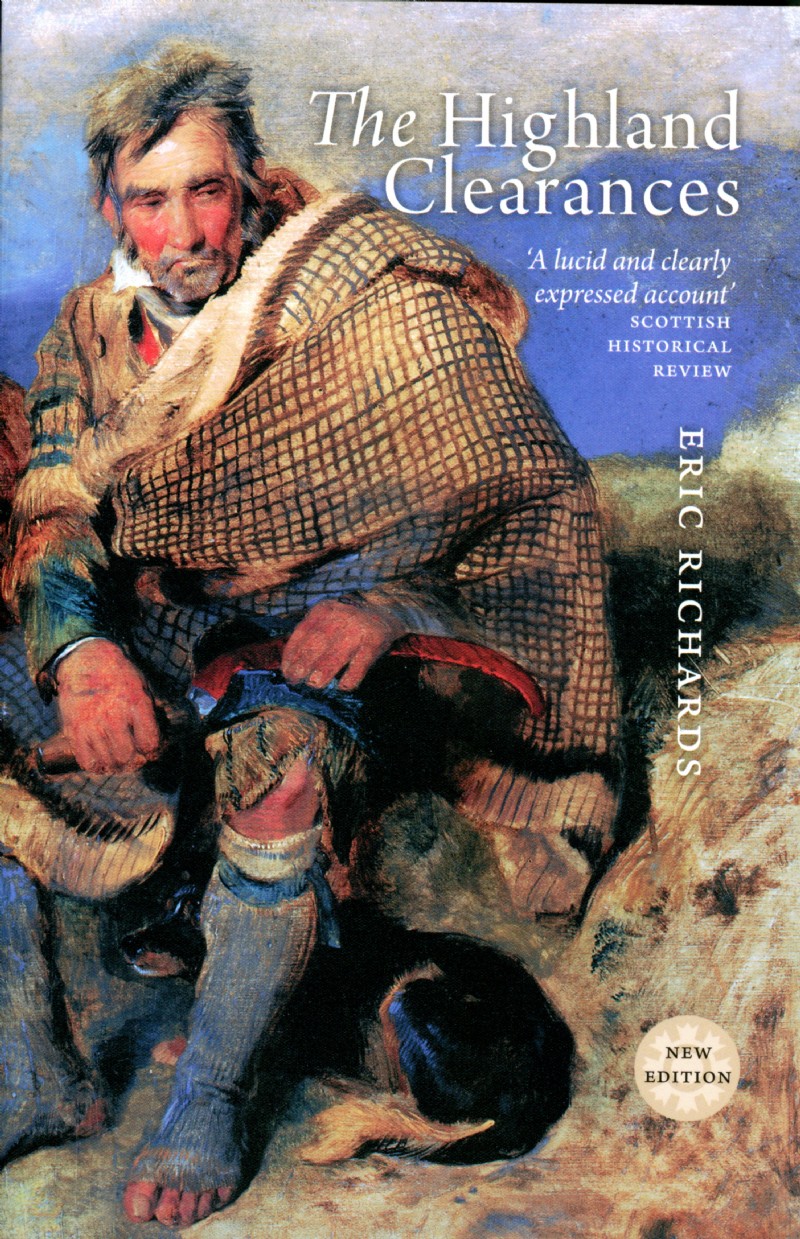 The Highland Clearances stands out as one of the most emotive chapters in the history of Scotland.
In this new edition of his acclaimed book, Eric Richards traces the origins of the Clearances from the 18th century to their culmination in the crofting legislation of the 1880s. In considering both the terrible suffering of the Highland people as well as the stark choices that faced landowners during a period of rapid economic economic change, it shows how the Clearances were one of many attempted solutions to the problem of how to maintain a population on marginal and infertile land, and were, in fact, part of a wider European movement of rural depopulation.
In drawing attention away from mythology to the hard facts of what actually happened, The Highland Clearances offers a balanced analysis of events which created a terrible scar on Highland Scotland.
£12.99 ea
The Highland Clearances Trail
Rob Gibson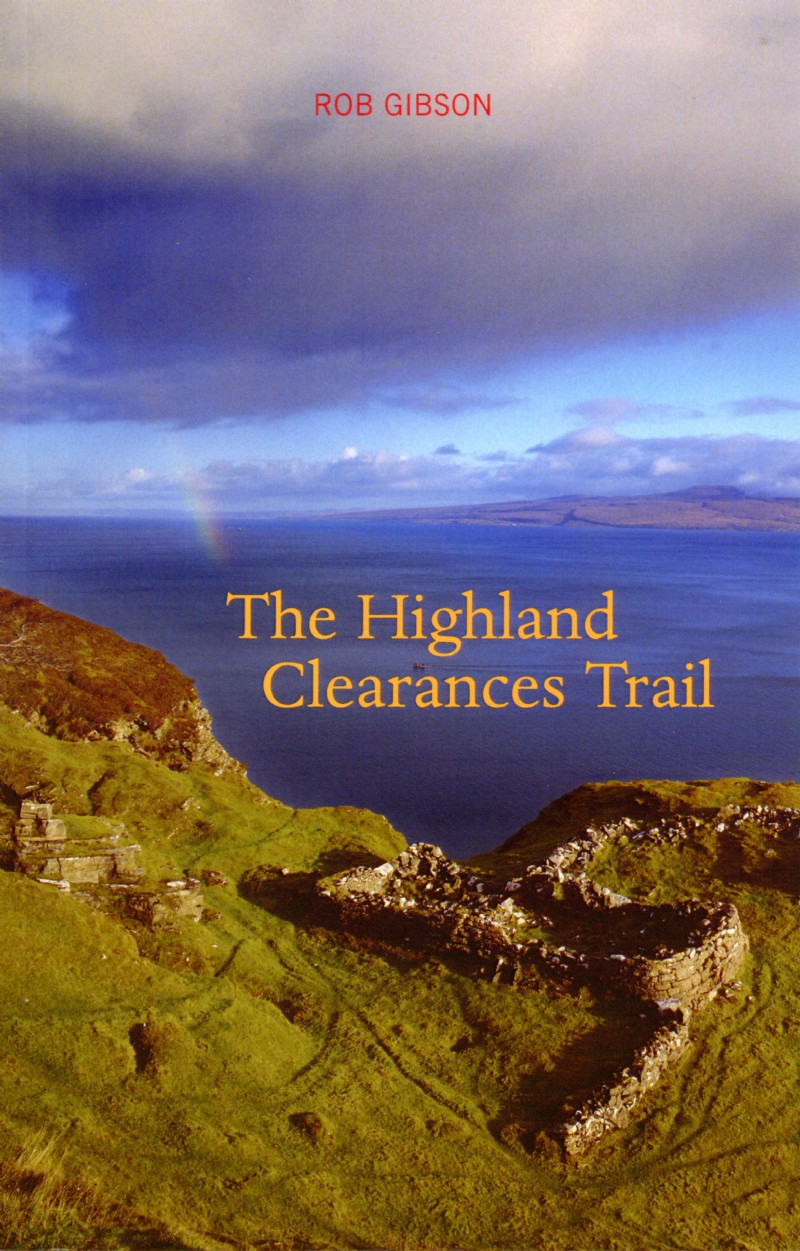 In this book, Rob Gibson presents the real past of the Highlands, full of its complexities and local variations, From the Strathrusdale Sheep Drive to the Battle of the Braes, he has brought together the story of the Clearances from a Highland perspective, using evidence from Napier Commission reports, bardic peotry and oral accounts.
This book guides the reader round sites of particular evictions and memorials, providing facts and figures which show the true extent of the destruction of Highland communities.Ordnance Survey grid references and information on access, historical notes and a selected bibliography provide a resource for visitors and students alike.
Not currently available.
The Highland Clearances
Graham Park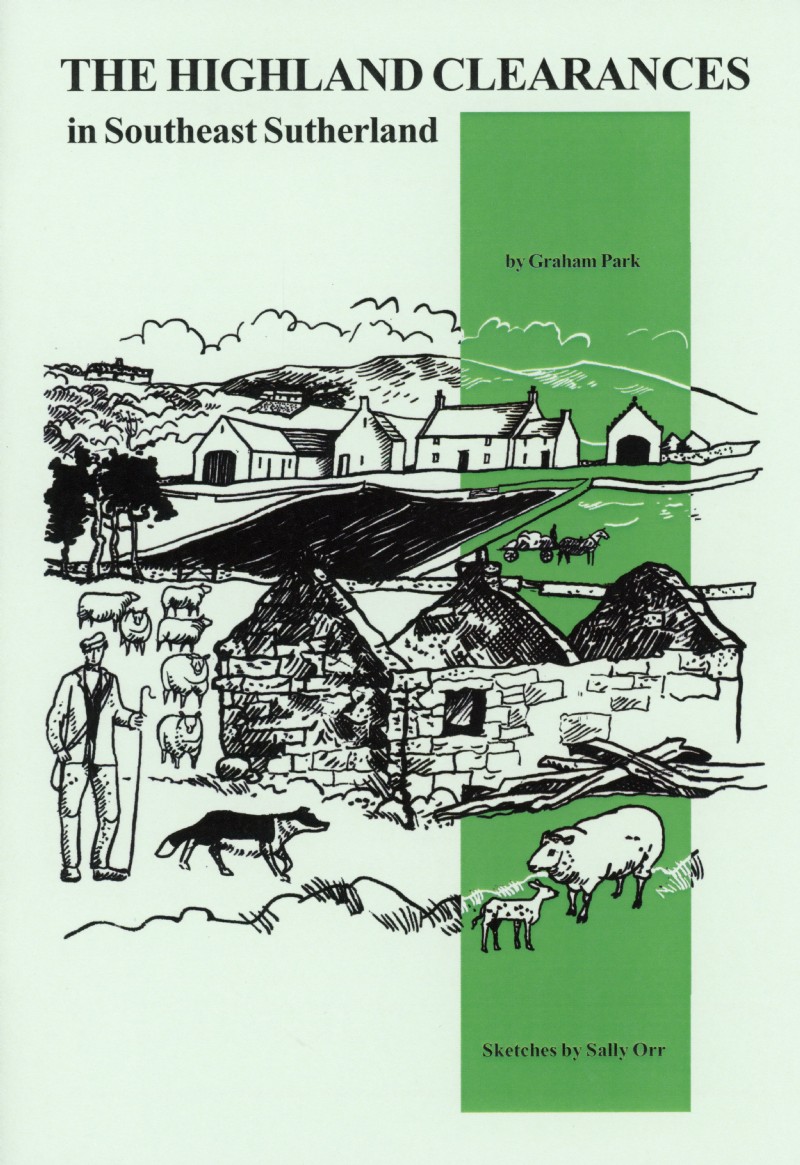 A 20 page booklet detailing the Highland Clearances in Southeast Sutherland. With illustrations by Sally Wild.
£2.00 ea
Andrew Carnegie My Own Story
Condensed by Eva March Tappan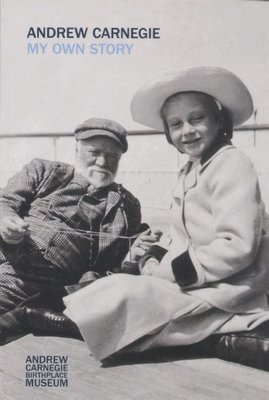 The 143pp book contains a series of chapters, condensed by Eva March Tappan, from The Autobiography of Andrew Carnegie. It was first printed in 1920, reprinted with monochrome photograph illustrations in 1984 and reprinted for The Carnegie Dunfermline Trust by kind permission of Houghton Mifflin Company, Boston and New York, in 2012
£7.99 ea
Donald Ross of Pinehurst and Royal Dornoch
Donald Grant MA FRGS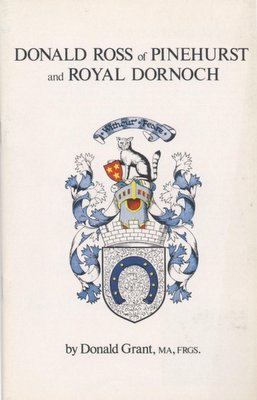 A 40 pp booklet, with monochrome and colour photographs and monochrome drawings, with a foreword by Frank Moran, President, Association of Golf Writers, Edinburgh 1973, covers the life of Donald Ross, nineteenth century Scotland's golf heritage, Sutherland and Ross – Mentor and Pupil, Dornoch Golfing 1900-1910, vintage golfers and Golfer and Golf Architect – Mr Ross of Pinehurst. Printed by the Sutherland Press Golspie 1973
£2.00 ea
Personal Memories of Royal Dornoch Golf Club
Donald Grant MA FRGS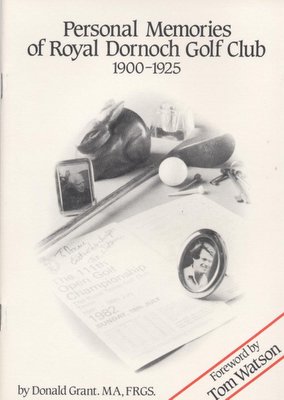 A 48 pp booklet, with monochrome photographs and a foreword by Tom Watson and preface by Herbert Warren Wind, New York City. The booklet tells the story of the Royal Dornoch from the time of its formation in 1877, the shaping of the Club by John Sutherland, Hugh Hamilton and Donald Ross the great golf architect and its notable characters and events.
£3.95 ea
A Brief History of Dornoch Cathedral
Ian Ross-Harper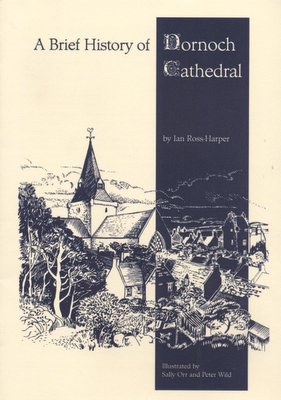 A 16 pp booklet with line drawings providing a concise history of Dornoch Cathedral from 1224
£2.00 ea
Notable Bishops & Ministers of Dornoch Cathedral
Ian Ross-Harper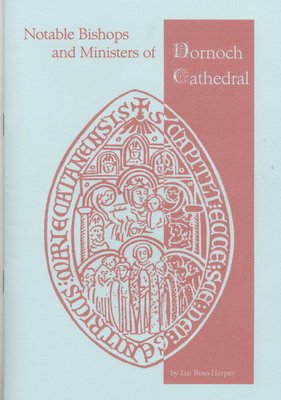 A 24 pp booklet with line drawings providing accounts of the notable Bishops and Ministers of Dornoch Cathedral from John Bishop of Caithness 1185 to 1213 to The Reverend Susan M Brown, Minister of Dornoch Cathedral 1998 –
£2.00 ea
A Step Through Time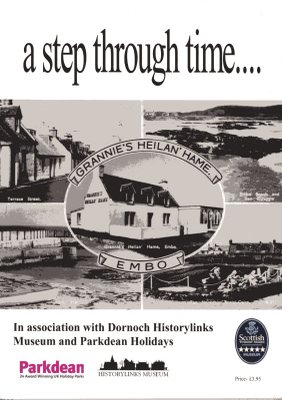 A 71 pp book, with colour and monochrome photographs and illustrations, produced by Parkdean Homes in association with Historylinks Museum. The book covers the history of Embo, life there in the 20th century and the famous 'Grannies' Heilan Hame'.
£3.95 ea
On the Crofters' Trail
David Craig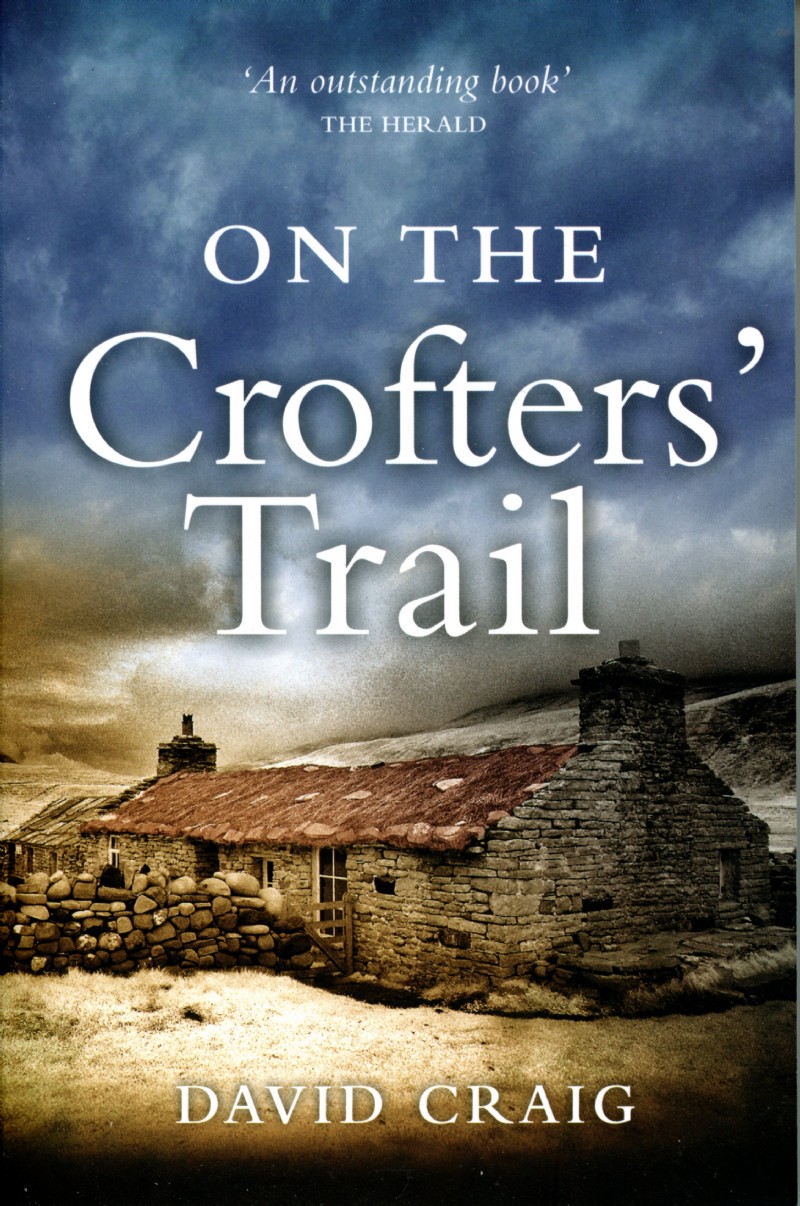 The Highland Clearances of the 19th Century constitute one of the bleakest periods of Scottish history. As crofts - once the mainstay of Highland life - were swept away to make way for sheep grazing, the people of the Highlands and Islands were forced from their homes, from their land and from their country. In this moving, and fascinating book, David Craig travels thousands of miles from Scotland to Canada to discover how many of their stories survive in the memories of their descendants and presents the words of men and women of both countries as they recount the suffering of their forebears.
£9.99 ea
The Gentleman Usher
John Evans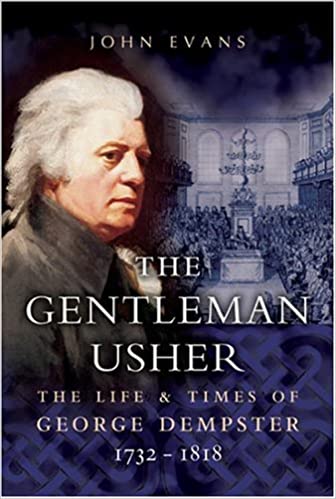 'The Gentleman Usher: The Life and Times of George Dempster 1732 -1818' by John Evans published 2005.
George Dempster was one of the best known and popular Scotsman of his day. He served for 30 years as a Member of Parliament and was Laird of estates at Skibo, Sutherland and Dunnichen, Angus. He used his talents to bring prosperity and jobs to disadvantaged regions of his beloved Scotland. This work is an authoritative addition to the bibliography of Scottish history.
£25.00 ea
The Summer Walkers
Timothy Neat
This book celebrates a vanishing way of life; it presents stories, poetry and songs and explores the customs and superstitions of the indigenous Highland Tavellers knows by crofters as 'The Summer Walkers'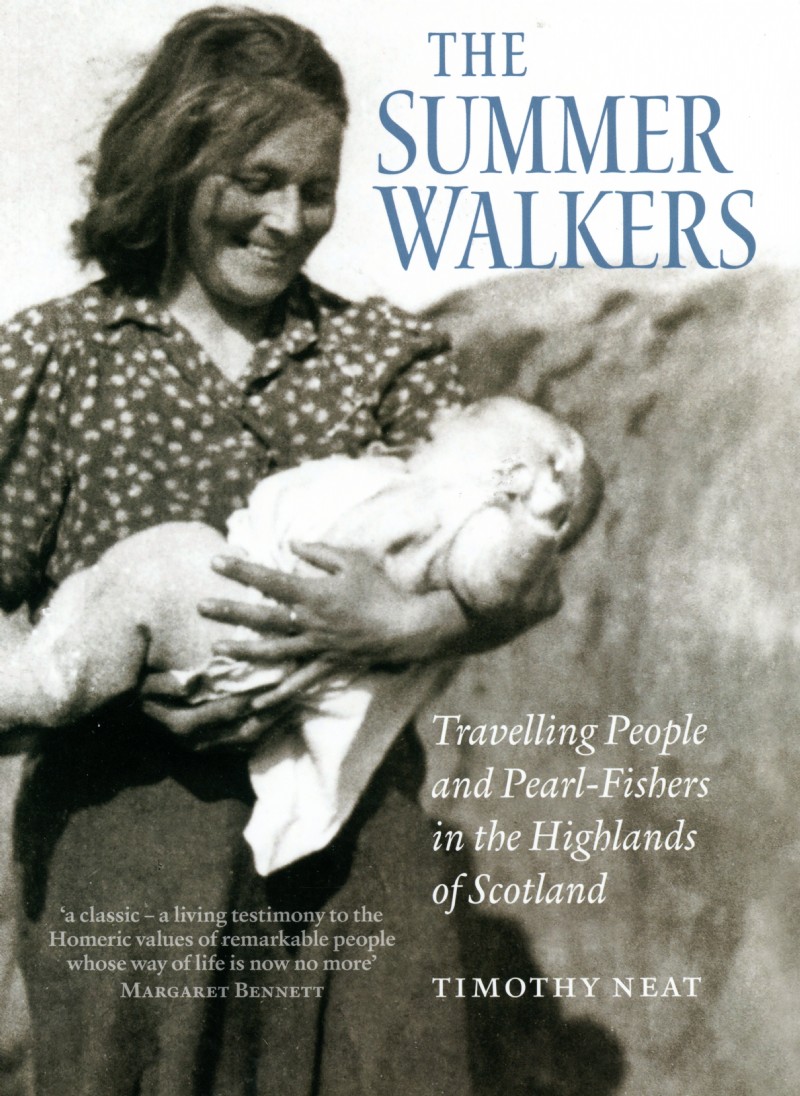 .
£14.99 ea
Where's Home?
W.A.M. MacKenzie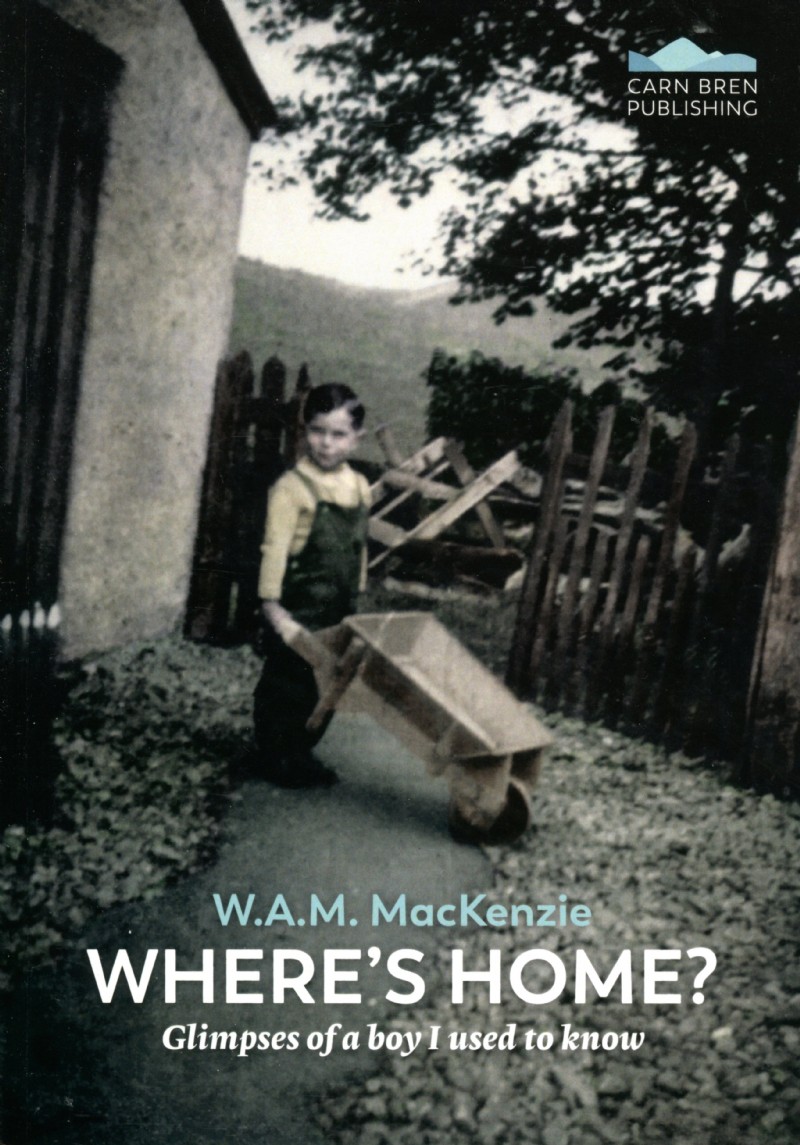 W.A.M. MacKenzie's memoirs will delight readers in search of local characters and anecdotes and those wanting to catch a glimpse of post-war life in the Kyle of Sutherland.
£12.00 ea
The Makers of Scotland
Tim Clarkson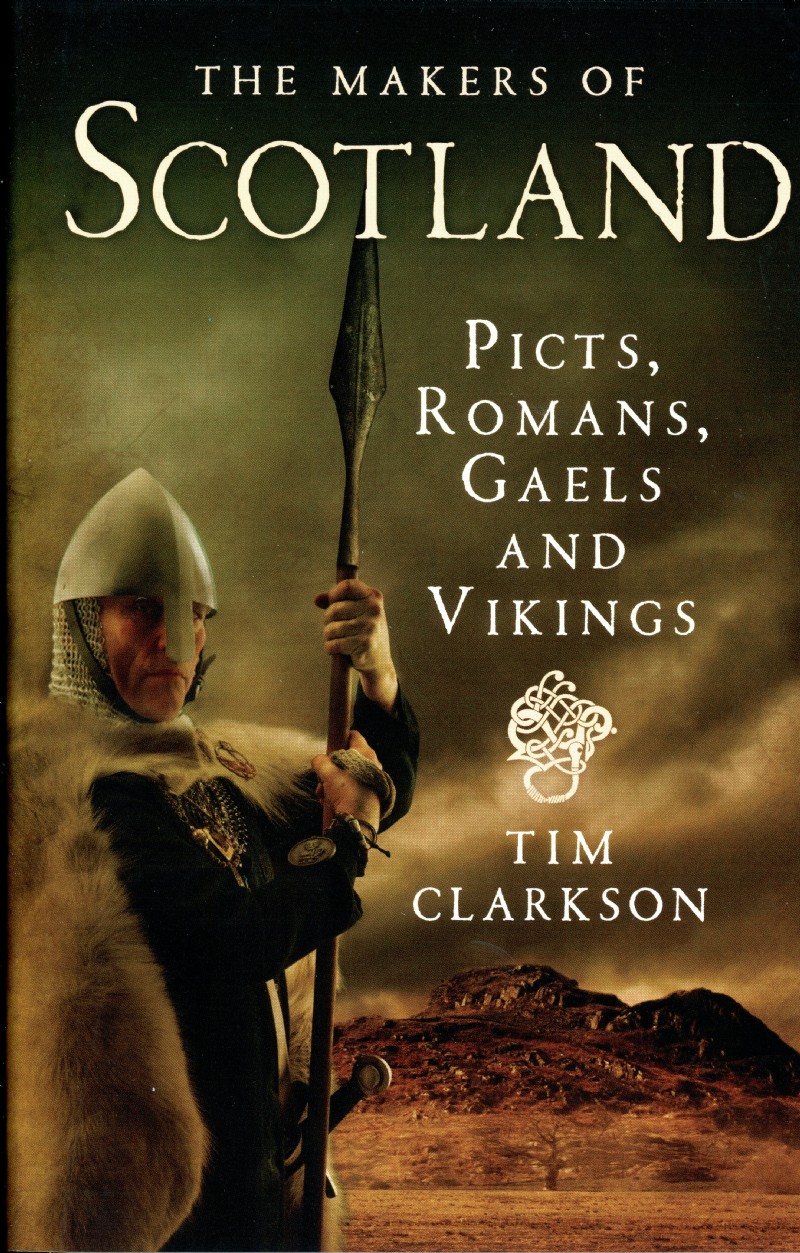 This book explores the era of transition from Prehistory to the beginning of the Middle Ages and covers wars and alliances, trade and settlement, Roman invasions, Viking raids and tells how Scotland emerged as a new Kingdom from these troubled centuries.
£9.99 ea
A History of Scotland
Neil Oliver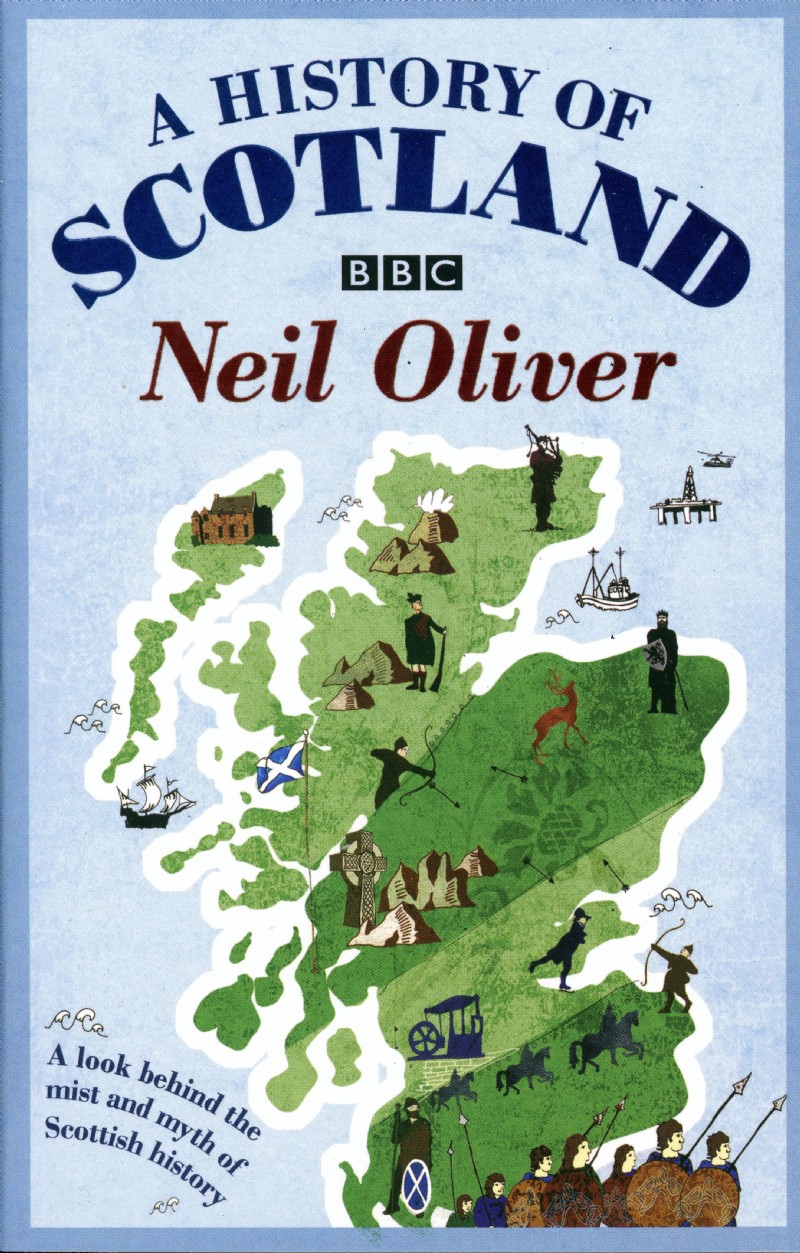 Historian Neil Oliver presents a compelling new portrait of Scottish History, peppered with action, high drama and centuries of drama that have shaped modern Scotland.
£10.99 ea
The Hammer and the Cross
Robert Ferguson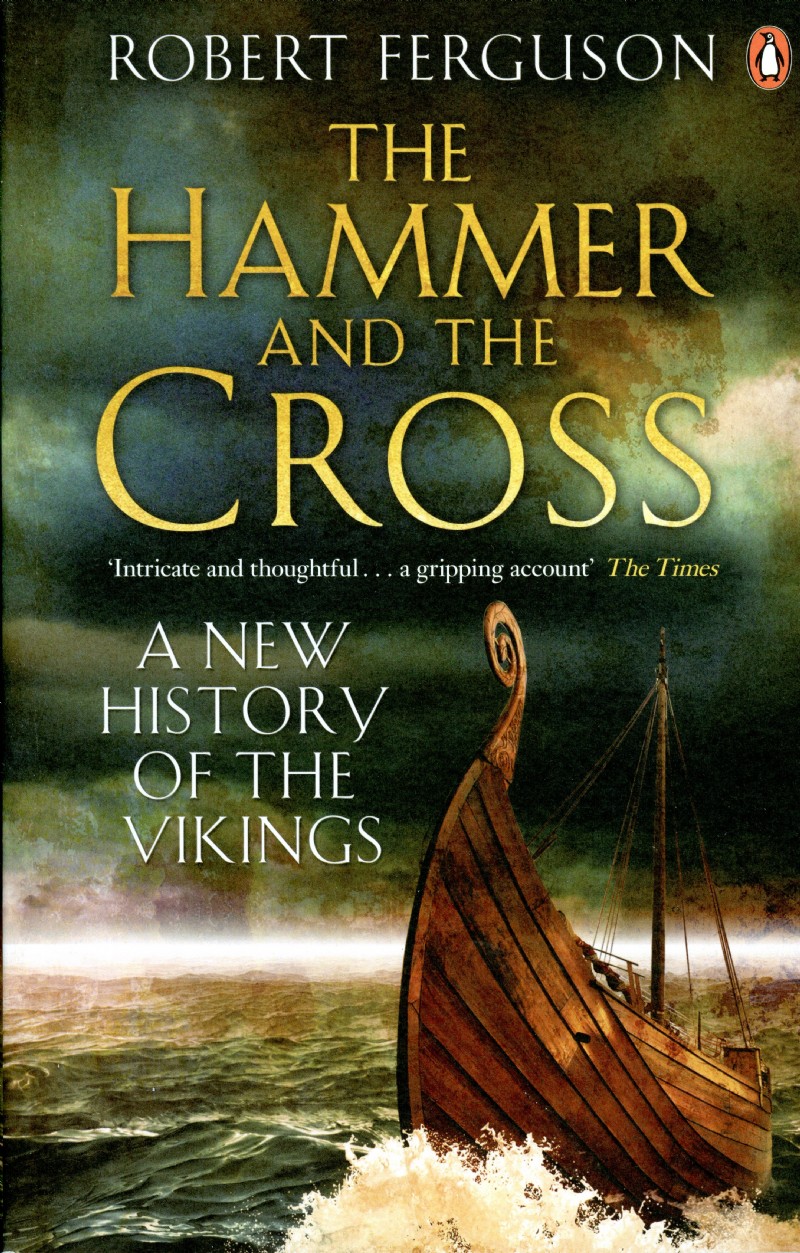 Robert Feguson's new history of the Vikings sheds light on some of the most characteristic aspects of the Vikings' culture, including their Heathen religion, their skills as ship builders and architects and an extraordinary literary and poetic culture that celebrated the deeds of their enigmatic leaders.
£10.99 ea
North Coast Journey
Brigid Benson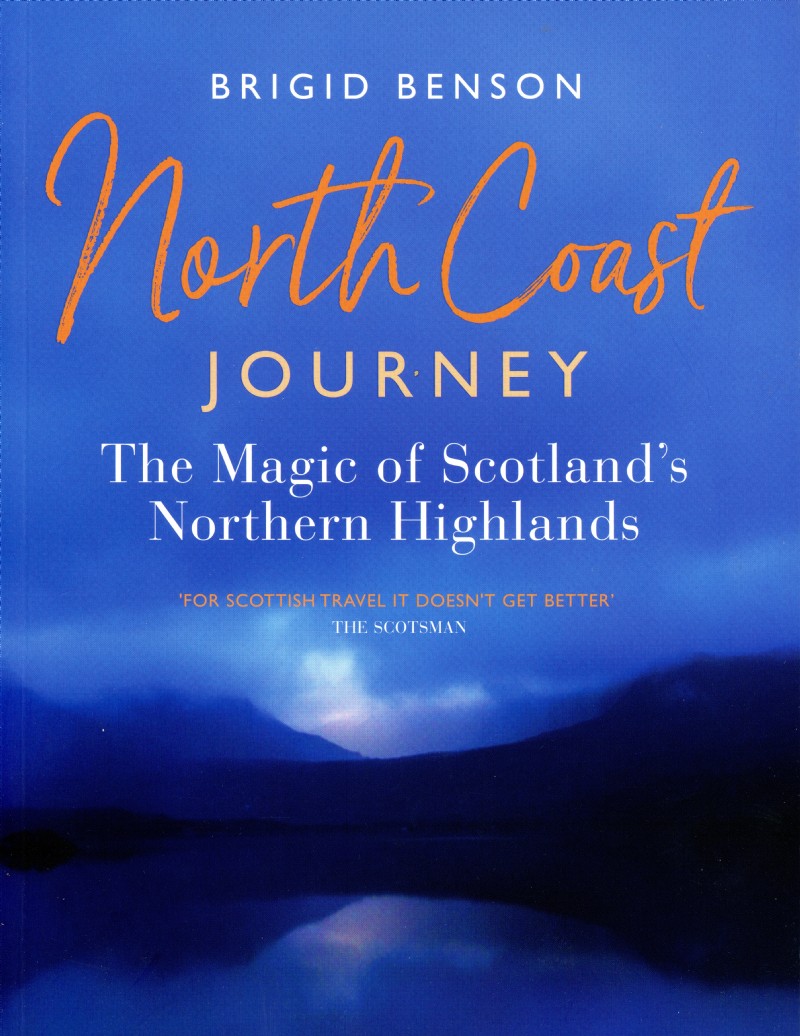 An essential guide to the beautiful northern Highlands of Scotland. The adventure begins in Inverness, weaves westwards to Applecross and travels onwards to the most northerly points of the British mainland before turning south to reveal the east coast.
£17.99 ea
Rough Guide to the North Coast 500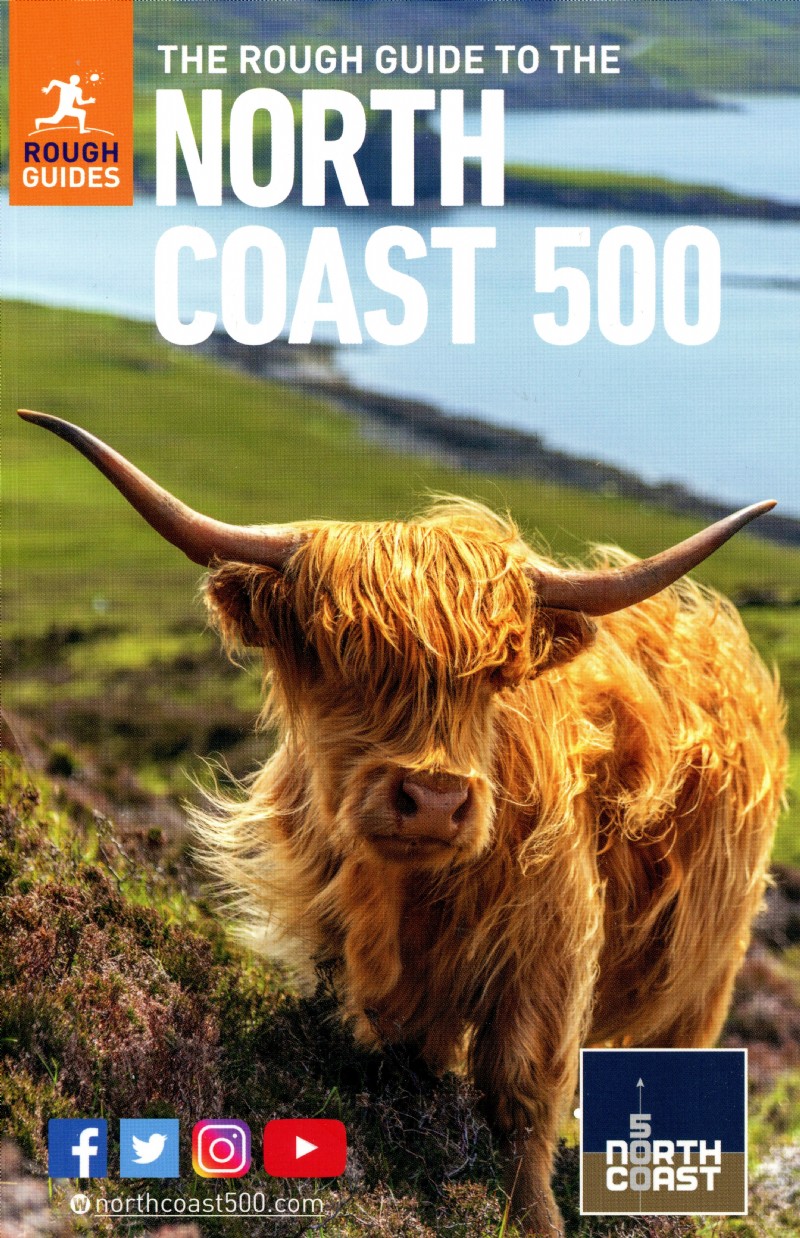 £7.99 ea
NC500 Pocket map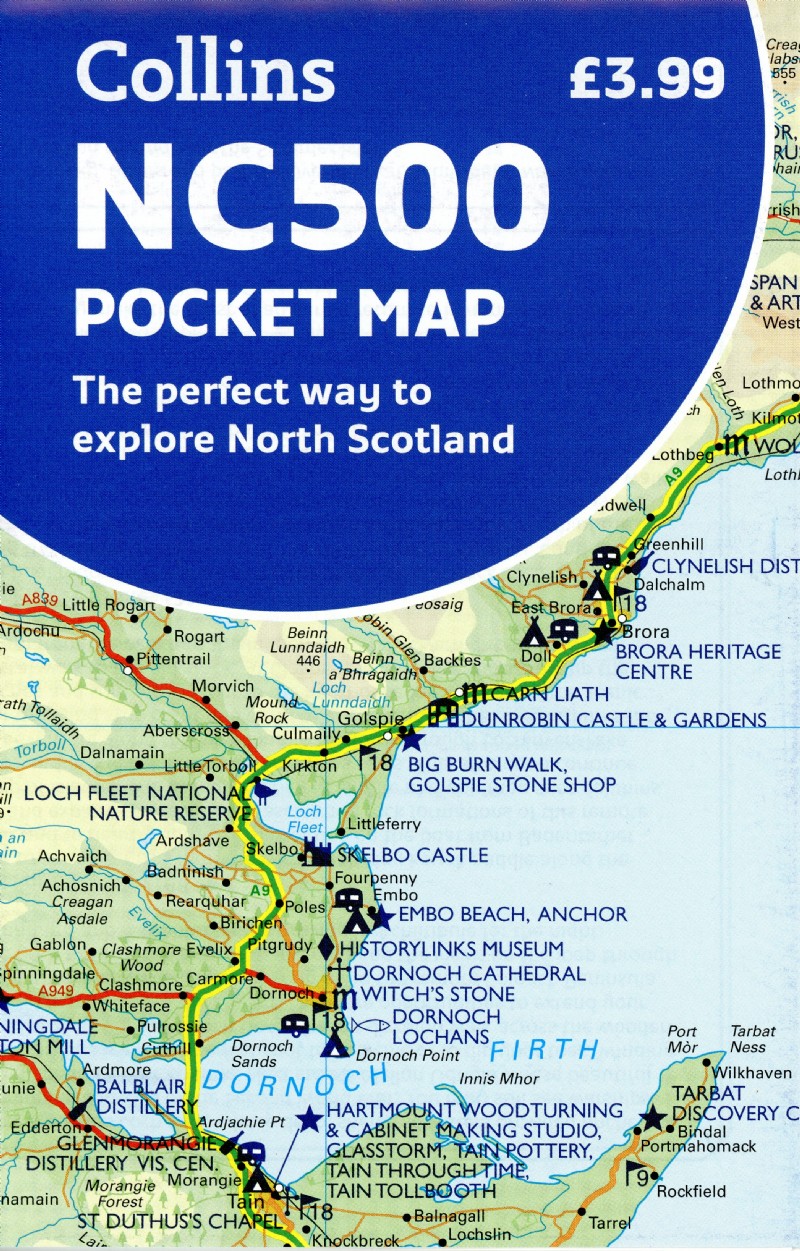 The perfect way to explore the Highlands.
£3.99 ea
Scotland of Old Clans Map
Over 170 arms, official insignia, crests and mottos of Scottish Clans.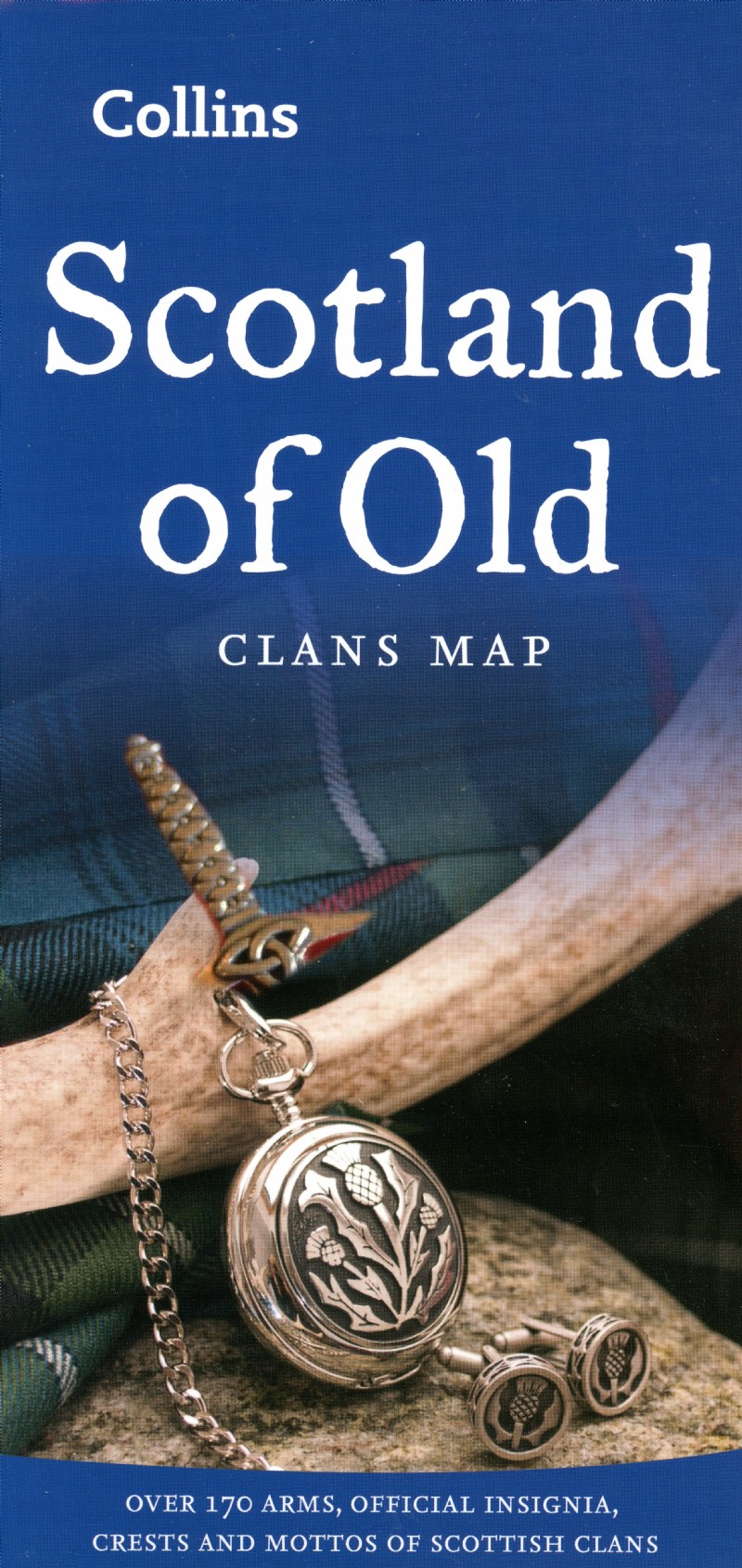 £4.99 ea
Tartans Map of Scotland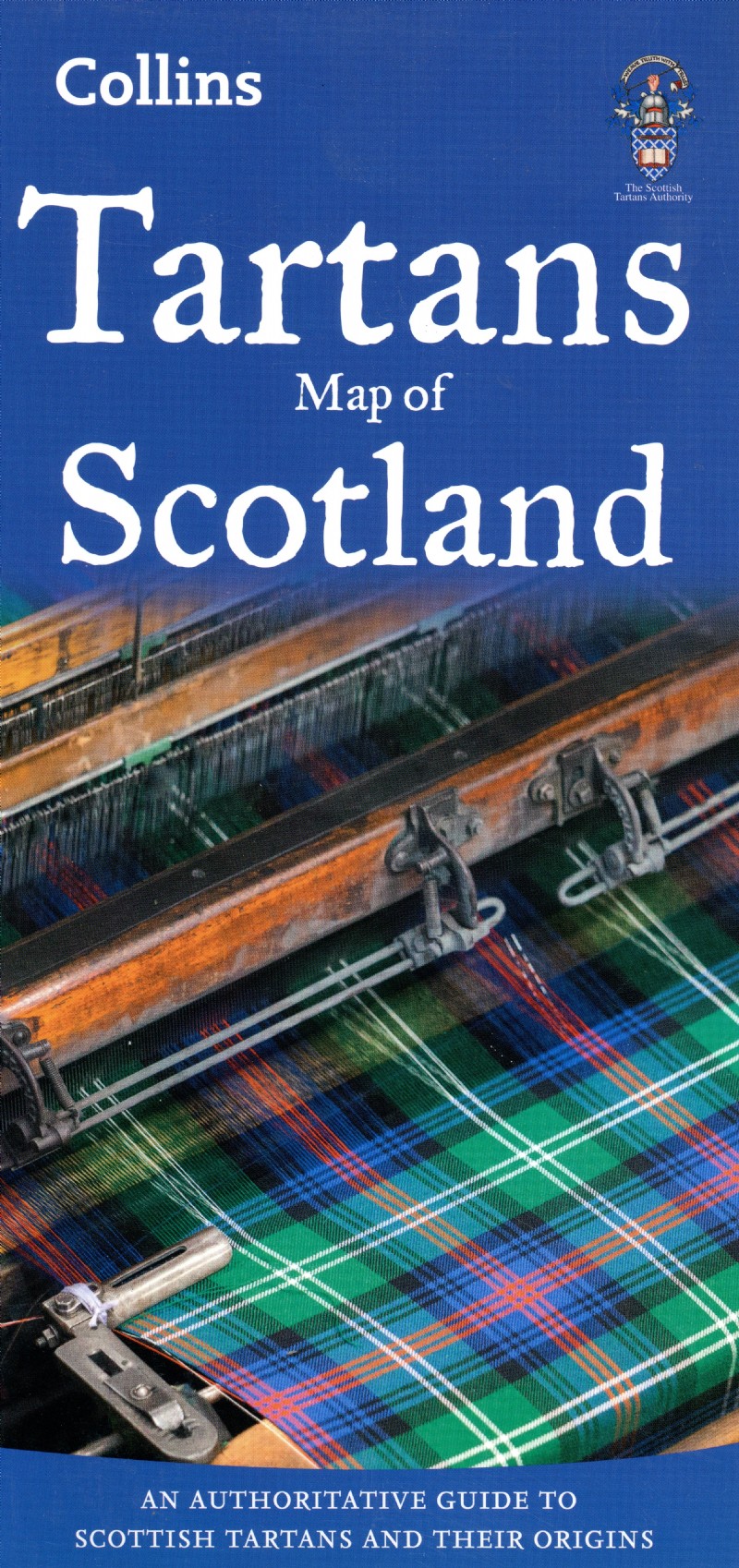 £4.99 ea
Castles map of Scotland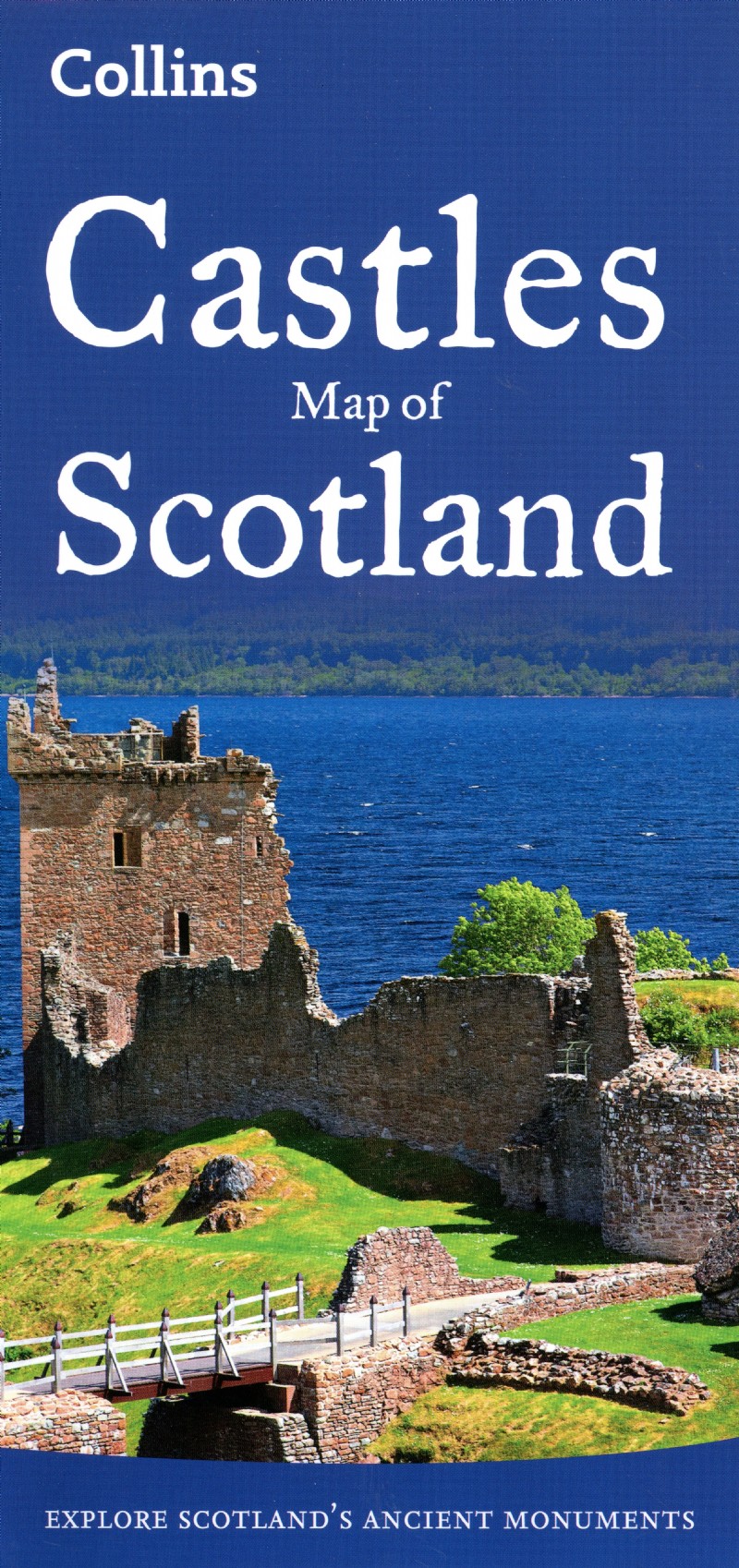 £4.99 ea
19 Sutherland Bridges
Ashley Rose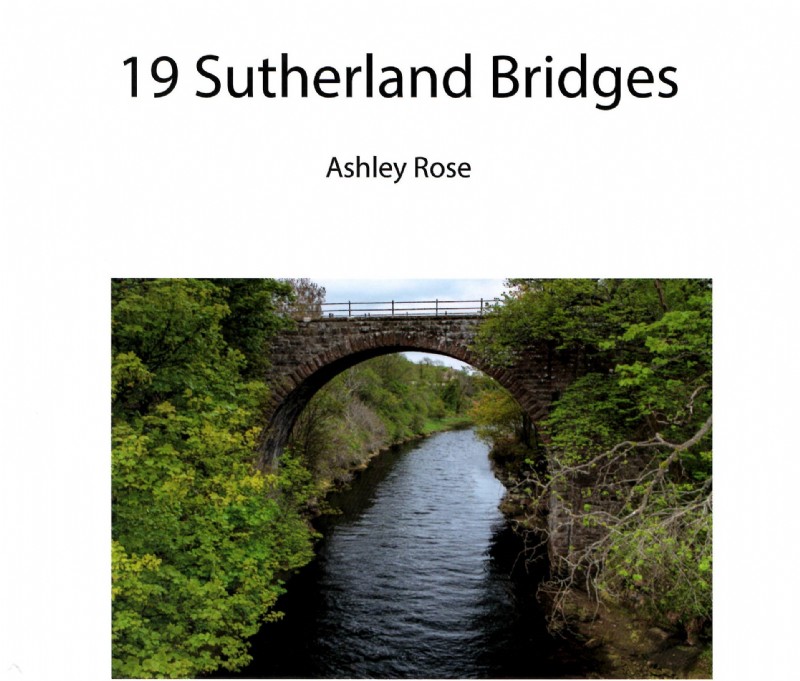 A wonderful tribute in beautiful photographs to 19 bridges in Sutherland by, local photographer (amongst other things), Ashley Rose
£35.00 ea
The Selkie Girl
Janis Mackay and Ruchi Mhasane
A thoughtful re-telling of the classic Scottish folk tale by Janis Mackay with beautiful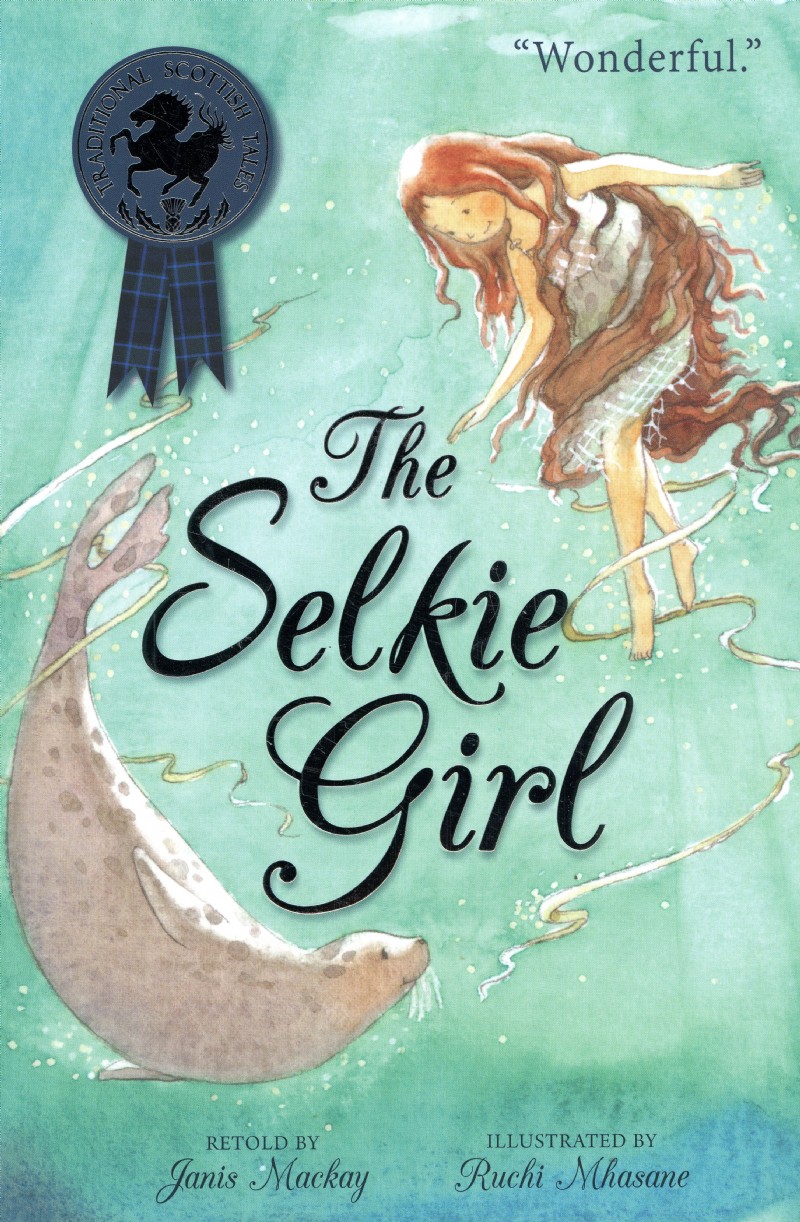 illustrations by Ruchi Mhasane.
Fergus finds a fur blanket hidden on the beach. He doesn't know that his treasure belongs to a selkie girl who can't return to her home in the sea without it.
Will Fergus give his new found friend what she needs, and risk being alone again?
£7.99 ea
Horrible Histories Vicious Vikings
Terry Deary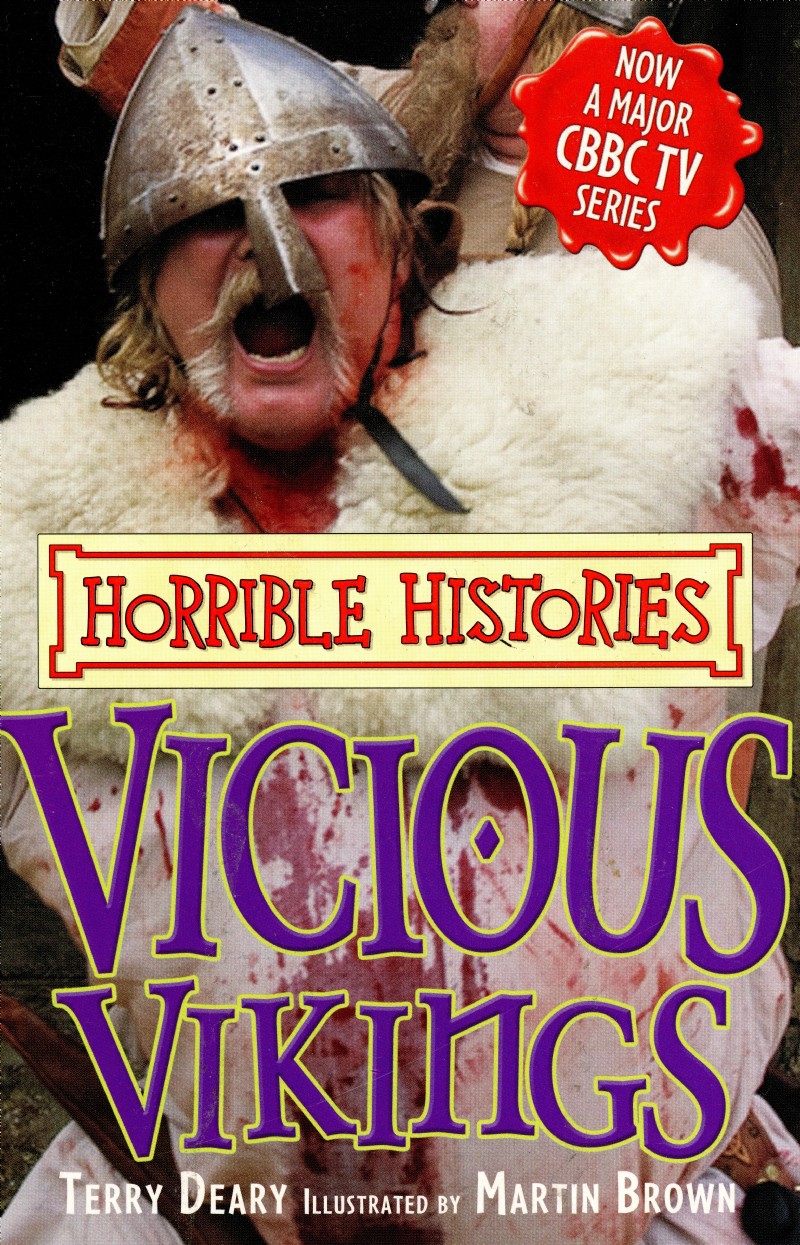 This is history with the nasty bits left in!
Want to know:
why some vicious Vikings had names like Fat-thighs, Oaf and Stinking?
how to build a vicious Viking longboat?
which vicious Viking god dressed up as a woman?
Discover all the foul facts about the Vicious Vikings - all the gore and more!
£5.99 ea
The Desperate Journey
Kathleen Fidler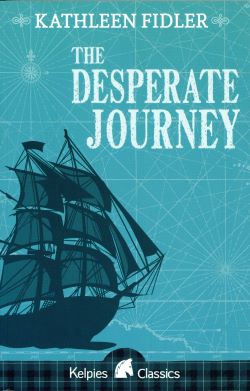 Twins, Kirsty and David Murray, are forced to leave their crofting home in the north of Scotland. They struggle to cope with life in Glasgow where the work is hard and dangerous. Then comes a chance for a new adventure on a ship bound for Canada. Will they survive the treacherous Atlantic crossing, and what will they find in the strange new land?
The Desperate Journey is Kathleen Fidler's best-known novel, a true Scottish classic that tells the story of the Highland Clearances. The thriling plot will keep children gripped right to the end.
£6.99 ea
The Boy with the Bronze Axe
Kathleen Fidler
Kali and Brocken are trapped by the tides when a mysterious rescuer appears - a strange boy in a strange boat, carrying a strangely sharp axe, The people of Skara Brae must decide what to do with this boy's new ideas and strange ways. But as a deadly storm brews, the whole village is plunged into danger.
The daily life and rituals of the ancient Stone Age village of Skara Brae are brought to life in this vivid portrayal of what it was like to live there nearly 3000 years ago. Through it, you can explore the mysteries of the Stone Age.
Kathleen Fidler is the author of over eighty books for children and her stories have enthralled generations of readers.
£6.99 ea
The Secret of the Kelpie
Lari Don and Philip Longson
This magical adaptation of the traditional Scottish folk tale, by Lari Don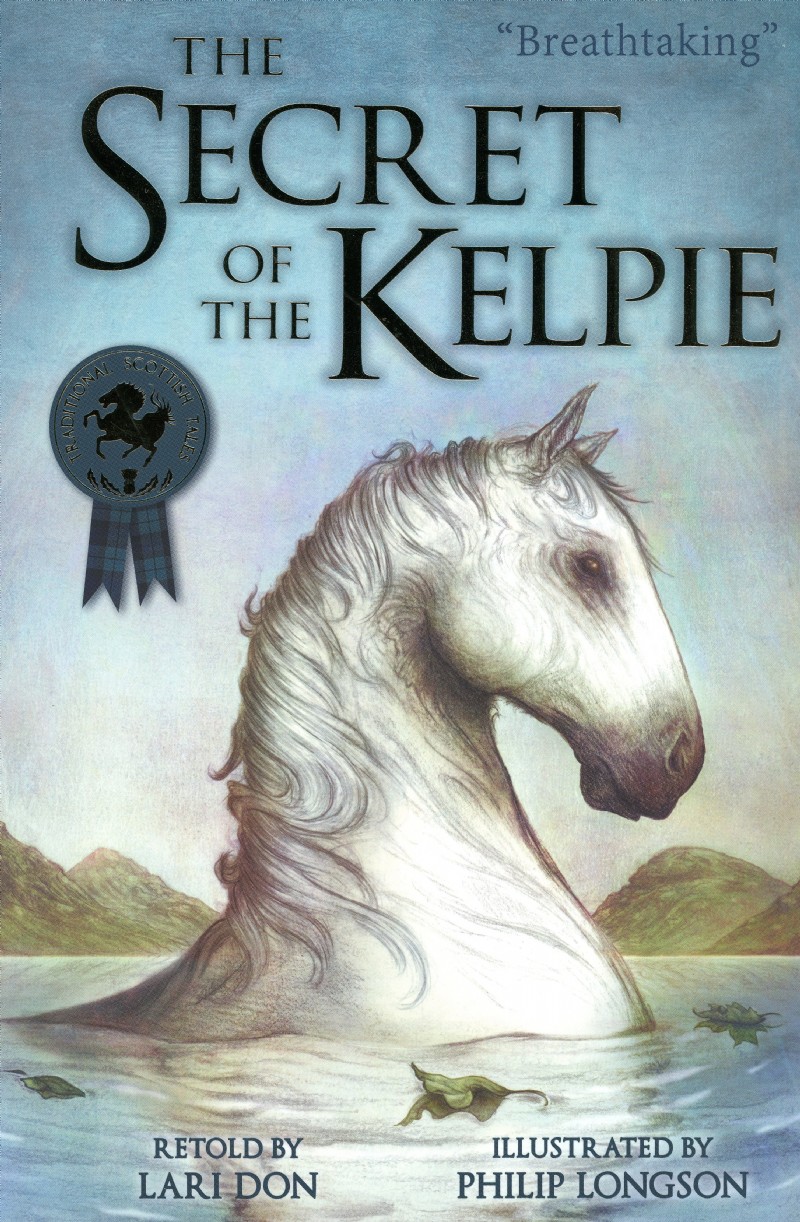 and illustrator Philip Longson, will capture any child's imagination.
£7.99 ea
Museums Sticker Book
Usborne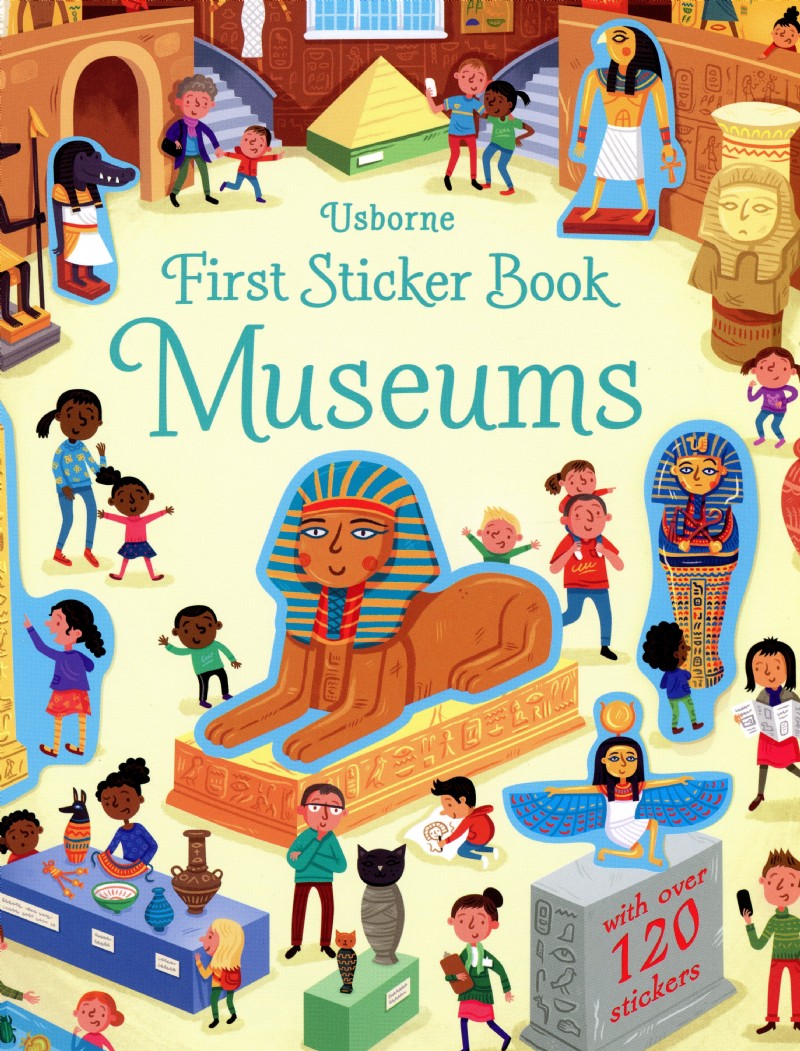 Usborne First Sticker Book: A facinating book packed full of dinosaurs, Egyptian mummies and other curious objects. Use the stickers to bring the museum to life!
£5.99 ea
The Accidental Time Traveller
Janis Mackay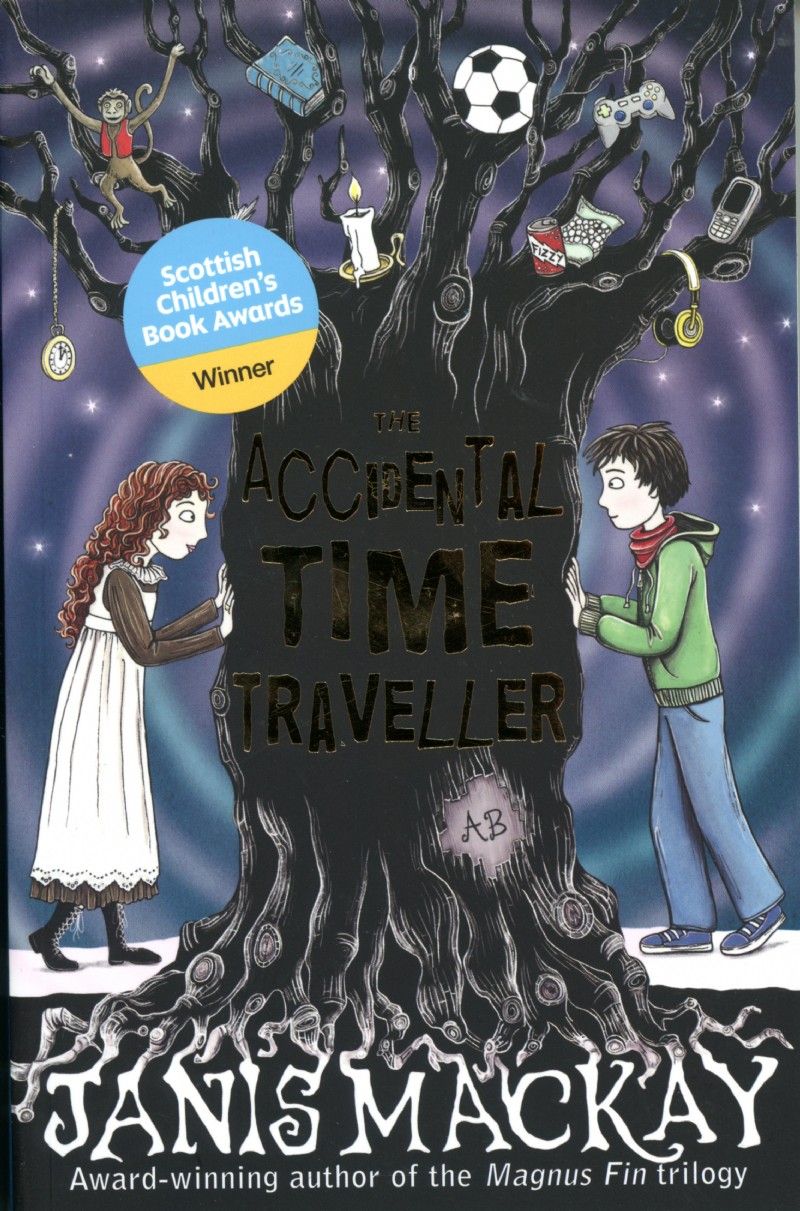 Right place, wrong time...that's the trouble with time travel.
I'm not lying, ok? I know this sounds weird, but I was just walking to the corner shop and this girl almopst got hit by a car. She told me her name's Agatha Black and she's here from the past.
At first I thought she was making it up but maybe it's true. She doesn't get traffic, she's freaked out by photos and she's terrified of TV. And she knows about the past - body snatchers, making fires, and pet monkeys. So now she's lost and it's me that has to get her back...to 1812!
£6.99 ea